The use of cloud computing has undergone a remarkable transformation. Considering how this technology has evolved over the past ten years, it should certainly be rewarded with the title of queen of the decade's technological transformation. Can it offer us even better and more secure solutions combined with Blockchain technology? What is blockchain in cloud computing? We'll discuss this in the next part of the article.
Table of contents
Cloud computing – is it the technology of the future?
Globally, cloud computing technology accelerated in 2010, when companies began to see its potential and move some of their processes off-site to change the way they operate as a result entirely. Today we know that cloud solutions make every other technology lighter, faster and, most notably from the customer's perspective, more accessible. According to Gartner experts, this fact will be a crucial factor in the increasing migration of more and more services to cloud platforms. According to their predictions, global spending on cloud services in 2022 is expected to be as high as $482 billion (compared to $313 billion in 2021).
We are used to seeing the cloud as a tool to help companies increase economic efficiency and enable effective remote working. But let's stop and look at it differently – it's a constantly evolving and modernizing ecosystem that has become the launch environment for most technological innovations over the years. The speed, flexibility and accessibility characteristics of the public cloud mean that newly created IT technologies automatically go to it. Without the cloud, concepts such as blockchain and IoT would not exist.
Blockchain and cloud computing – how do these technologies support each other?
The popularity of Blockchain technology is growing every year. Today it is no longer exclusively associated with cryptocurrencies. Many companies worldwide use Blockchain technology for various applications – in medicine, finance, sports, entertainment, industry, logistics or gaming. Transparency, security and decentralized nature make Blockchain applicable to many tasks. However, it is only the combined use of cloud computing and the Blockchain technology that can further revolutionize the functioning of companies in various sectors of the economy.
Blockchain security in cloud computing
Why is this happening? Because combining the features of Blockchain – that is, better network security, data privacy and decentralization with the capabilities of cloud computing guarantees high scalability and flexibility. Hence, these two technologies combined gain enormous potential for creating innovative solutions.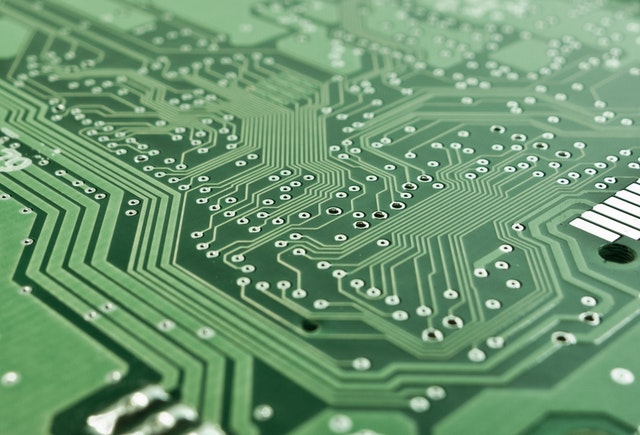 What is driving the growing popularity of Blockchain in cloud computing?
Cloud computing and Blockchain have analogous safeguards so that data can be fully encrypted. As a result, cloud computing models in private or public scenarios perfectly match the nature of Blockchain.
Both the cloud and Blockchain exhibit resilience to potential cybercrime. Blockchain – thanks to the peer-to-peer model, the cloud is protected permanently by active and constantly evolving solutions and by creating risk-free cyber zones. This includes 24/7 monitoring, proactive identification of suspicious behavior, and real-time response to such threats.
Besides, both cloud computing and Blockchain contribute to cost reduction. Blockchain, like the cloud, simplifies inefficient business processes. In addition, Blockchain combined with cloud computing prevents data manipulation. This is because these solutions can track storage and backup history.
What is also essential is that Blockchain, as well as cloud computing, are distributed systems. They often help improve system reliability and performance. Reliability is enhanced by removing central points of failure and bottlenecks. Nodes in a distributed system provide redundancy so that other nodes are ready to take over if one node fails. Performance is improved because nodes can be easily scaled horizontally and vertically. If the system is under heavy load, more nodes can be added to help accommodate it. The performance of a single node can also be increased to handle a more significant load.
According to Ali Ayyash, co-founder of BeeToken and former engineer at Google and Amazon – "the accelerating migration to blockchain-based services is already happening. Cloud is a billion-dollar market. Blockchain is moving in the same direction. All the major cloud players (Amazon, Microsoft, IBM and Google) are now experimenting with cloud-based distributed registries. They see the practical sense and value of a more democratized, decentralized reality".
Similar articles: