We are constantly seeing the growing influence of Blockchain in many industries – this includes fashion. After all, the technology creates a physical-digital connection between goods and their digital identifiers in the Blockchain. For the fashion industry, this means the provision of many valuable functionalities, protecting copyrights, or effectively eliminating the launch of counterfeit goods from well-known manufacturers. So, what is Blockchain in fashion? How can Blockchain support the fashion industry? You will read about it in the rest of the article.
Table of contents
What is Blockchain technology?
Blockchain can be understood in two ways. First, it is Blockchain Bitcoin, that is, the use of this technology as a so-called cryptocurrency, but also Blockchain technology – a database structure containing the history of transactions. So, like traditional registries, it is a ledger containing immutable, chronological data – digital entries. This technology guarantees and certifies the entire history of data and operations related to each transaction. Thus, it is impossible to change this system without automatically recording the date and information about this action. Transaction history can reflect the current state of affairs, such as ownership or possession of a product, but also facts like the service history of a watch.
Blockchain in fashion – what are the challenges facing this market?
The fashion industry, like any other, faces many challenges. One of the big problems affecting it for a long time has been counterfeits flooding the market. As a result, certain brands have lost image or even recorded losses. Another challenge is tracking deliveries and timely delivery of goods with proper specifications. Fortunately, Blockchain technology is coming to the rescue.
How is blockchain used in the fashion industry?
Wondering what Blockchain is in fashion? Want to know how this technology can be used in the fashion sector? Below you will find some significant use cases.
Supply chain management
One of the most relevant applications of Blockchain technology in fashion industry is supply chain and inventory management. Along with radio frequency identification (RFID) and other IoT technologies, Blockchain can help you instantly track raw materials from their source all the way to the factory. Finished products can then be followed throughout their journey to the consumer. In addition, Blockchain allows real-time access to all product information. Vendors can get instant information from suppliers about issues such as inventory and consumer feedback.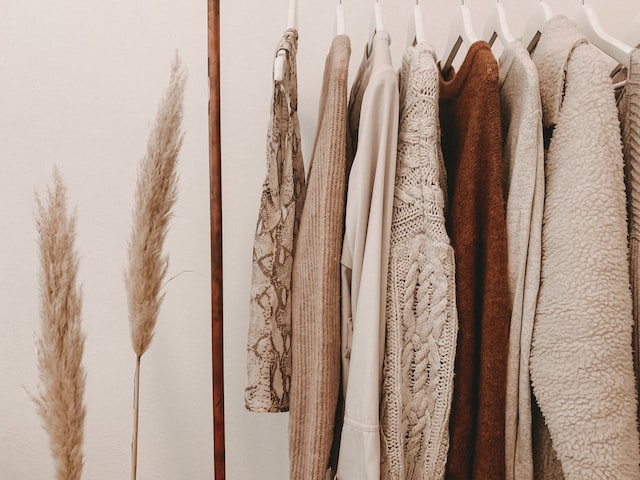 Protecting intellectual property
Fashion manufacturers and designers can use Blockchain to ensure that the origin and ownership of each manufactured item are traceable. In addition, since counterfeits will not have an authentic chain of records, they will be easy to trace.
A pioneer in using Blockchain in the fashion industry was London-based designer Martine Jarlgaard. In 2017, he created the first smart clothing line recorded and tracked using Blockchain. As a result, consumers could check virtually every step in the production process – from purchasing the raw materials themselves to creating the finished product. This level of transparency protects intellectual property and is a competitive advantage, as buyers can find out where and how their clothes were made.
Accounting for royalties
Another example in the fashion industry where Blockchain can play a positive role is royalty tracking. This is because the technology allows designers to license their works and easily register trademarks. With the help of Blockchain, fashion professionals can also track the distribution of royalties and sales of their designs.
As you can see, Blockchain technology in the fashion industry has many applications. We can even say that it supports creators in boosting their business. In the next few years, for sure, Blockchain will revolutionize the fashion sector.
Similar articles: