Blockchain technology is moving far beyond the cryptocurrency market into the world of banking. Today, most leading financial institutions are beginning to see the opportunities for using blockchain. And for a good reason – blockchain is changing everything from payment transactions to how money is raised in the private market. Will the traditional banking industry embrace this technology, or will it replace it? So, what is blockchain technology in banking and why is it worth taking a closer look at its possibilities? This is discussed later in this article.
Blockchain technology in banking and finance
Blockchain technology is an open, distributed ledger that effectively and permanently records transactions between two parties. A blockchain consists of individual data blocks that cover a series of related transactions, linked in a specific order. All parties involved can share the digital ledger on a computer network without the need for a centralized authority or intermediaries. Due to the particular features of blockchain, the banking industry is taking the lead in adopting this technology. Speed is just one of the many potential benefits blockchain brings to banking. It's not just about greater process efficiency resulting from process automation but also a new level of transparency and security for the parties involved.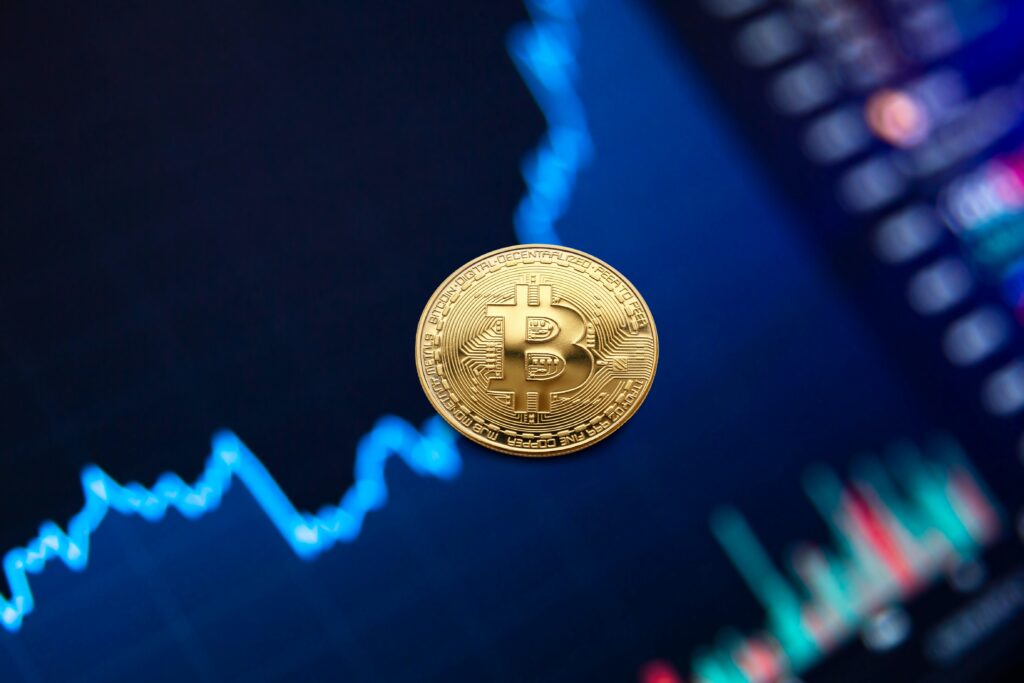 Blockchain technology applications in banking
Here are some examples of use of blockchain technology in banking that will help you understand how the financial services industry will evolve soon.
Payments
Millions of dollars worldwide are sent daily between recipients through outdated payment systems, subject to additional fees. This is set to change with blockchain technology in retail banking, which offers a secure way to make payments that reduce the need for third-party verification and shortens the processing time of traditional bank transfers. At the same time, it allows avoiding additional fees related to payments. In addition, blockchain has no geographical restrictions, allowing P2P transfers worldwide. Moreover, blockchain-based transactions will occur in real-time, so the recipient does not have to wait to receive the funds.
Settlements
Distributed ledger technology is expected to enable direct bank transactions and track them better than existing protocols such as SWIFT. The average bank transfer takes several days because it is limited by how the traditional banking infrastructure is structured. Blockchain technology applications in banking will allow institutions to publicly and transparently track all transactions. Banks will not have to rely on a network of custodian services and regulators. They will be able to settle transactions directly on the public blockchain.
Buying and selling assets
Buying and selling assets, such as stocks, commodities or debt, relies on tracking who owns them. Financial markets achieve this through a complex network of exchanges, brokers, clearinghouses, central securities depositories and custodian banks. Unfortunately, these have all been built around an outdated system of ownership. As you might guess, the system is not only slow but also riddled with errors and additionally prone to fraud. By eliminating intermediaries, blockchain lowers fees for asset exchange and reduces the volatility of the traditional securities market.
Credit and loans
Blockchain technology in banking sector is also the future of peer-to-peer lending, overall faster and safer loan and credit processes. Banks that process loan applications assess risk by considering factors such as credit score, homeownership status or debt-to-income ratio. Institutions ask specialized credit agencies to obtain all this information for a credit report. Such centralized systems are sometimes detrimental to consumers, as their data may be incorrect. Moreover, the concentration of private information in a few institutions makes it highly sensitive. Blockchain offers a safer, more efficient and cheaper way to process credit applications.
Digital identity verification
But it doesn't stop there – when talking about the use of blockchain technology in banking it is crucial to mention that consumers and businesses will benefit from accelerated verification processes. In current systems, all transactions require identity verification, which consists of multiple steps, which significantly increases time. All these steps need to be taken for any new service provider for security reasons. With financial institutions using blockchain technology, their customers will choose how they want to identify themselves and with whom they agree to share their identity. They will only have to register their identity on the blockchain once. In addition, blockchain will enable the secure reuse of identity verification in other services. The information stored in this way will be entirely secure.
The takeaway
There are lots of blockchain technology applications in banking. The new technology can benefit financial institutions in a number of ways. They make transactions faster, more efficient, and secure, thus increasing the customer satisfaction.