blockchain VC fund
our Luxembourg venture capital fund makes direct equity and token investments in early-stage companies at the intersection of blockchain technology and sustainability
download factsheet
blockchain VC fund objectives
we believe that the intersection of digital technology and sustainability is a huge growth area. The Covid-19 crisis has significantly accelerated the awareness and adoption of both digital technologies and sustainability projects. Based in Switzerland, blufolio is positioned at the cutting edge of global sustainability leadership. Switzerland is also a leading global digital technology centre, with strong regulatory and government support.
our Luxembourg blockchain vc fund is a RAIF structure, managed by AIFM-regulated Crestbridge Ltd.
investors can access our fund directly, or via our Swiss feeder Certificate (AMC). For more information please contact [email protected]
registered Luxembourg RAIF structure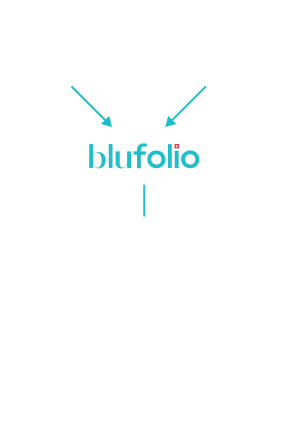 VC investment in crypto & blockchain start-ups (USD bn, cumlative LTM)
target company screening
blufolio employs an institutional-level investment process when screening investments. Our core geography is Switzerland, however we actively source deals in a multitude of jurisdictions globally including the USA, Europe and Asia. We have eyes and ears throughout the ecosystem thanks to a highly-developed network including:

other VCs and investment firms

blufolio partners and investors

senior advisor team to blufolio

university startup centres
e.g. EPF Lausanne, Zurich HAW, Fribourg

sustainability think-tanks
e.g. defi for good, blockchain4humanity, SingularityNET

blockchain and digital conference circuit
e.g. Crypto Valley, Frankfurt School Blockchain Center, Astra Global, Disrupt Network, Blockchain Coinvestors / Keiretsu / Linqto, LA Blockchain Summit / Draper Network, BitAngels, Goldfingr, Geneva Blockchain Congress
executive summary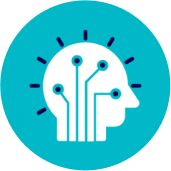 investing in early-stage companies combining blockchain and sustainability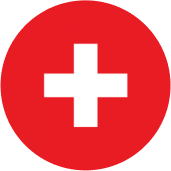 based in Geneva, Switzerland, a global technology and sustainability hub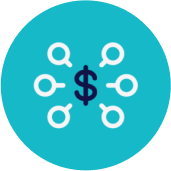 direct equity investments backed by a rigorous institutional investment process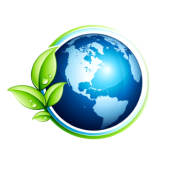 huge growth in digital technology and sustainability projects post Covid-19
our investment process


detailed in-house analysis
category
business model
company metrics
sector metrics
token & community metrics
parameters

problem & solution
sector
product USP
tech USP
white paper
PoC
MVP

team
investors
advisors
partners
roadmap
development
operational transparency

target market size
degree of centralisation
competitive structure
regional scope
addressable
inefficiencies
innovation potential

hard cap
% sold
bonus rating
team lockup
private/pre/public split
token distribution
allocation of raise
community chat
social media
governance

category rating
0-25
0-25
0-25
0-25
total company rating
0-100
disclaimer/ warning
This document is a summary only and is subject in its entirety to the blockchain VC formation documents and offering memorandum. The document is intended for information purposes only, and you should not take, or refrain from taking any action as a consequence of it, without consulting a suitably qualified person. The content of this document, does not constitute an offer to sell or a solicitation to purchase, nor an advice or a recommendation to acquire or dispose of any investment or to engage in any other transaction. Investors are advised to obtain appropriate professional advice where necessary. An investment in the blockchain VC is suitable only for qualified investors who fully understand the high risks of investing in blockchain-related ventures and only in jurisdictions in which such an offer is lawful. Investment involves risks. Past performance is not indicative of future results of an investment. The value of an investment may fall as well as rise, and may become valueless. The information in this document has been obtained or derived from sources believed by blufolio AG to be reliable, but blufolio AG makes no guarantee, representation or warranty and accepts no responsibility or liability as to its accuracy or completeness. The content of this document is protected by legal copyright, and this document may not be reproduced or further distributed in whole or in part for any purpose without the prior written consent of blufolio AG. Blufolio SA is a member of SO-FIT. SO-FIT is a self-regulatory organisation (SRO) supervised by FINMA. This is a private placement, only available to qualified investors in certain jurisdictions. Contact [email protected] for further details.