DeFi, which stands for decentralized finance, is a term that describes a new area of development in the financial sector. It covers financial services based on a system of smart contracts using the blockchain network. Read the article below and find out what is decentralized finance!
Table of contents
What is DeFi?
DeFi defines peer-to-peer services on public blockchains. Their main premise is the complete decentralization of the financial sector. This is to be ensured by smart contracts, allowing complex transfers and agreements to be executed across distributed DLT registries without the need for any central institutions. As a result, the DeFi market is experiencing dynamic growth. In October 2021, its value exceeded a record $200 billion.
Understanding decentralized finance
To understand the idea of DeFi decentralized finance, it is necessary to refer to traditional banking. This, in principle, requires the existence of a trusted intermediary in the relationship between strangers. This function is performed by financial institutions using an elaborate legal, technical and institutional infrastructure. DeFi aims to completely abandon the existing solutions in favor of the decentralization inherent in their name.
Financial services in the DeFi sector are provided on public blockchains, which allows them to bypass the central financial intermediaries present in traditional finance – banks, stock exchanges and brokerage firms. Instead of the institutions and systems used by conventional finance, decentralized finance DeFi is created by smart contract technologies based on public blockchains.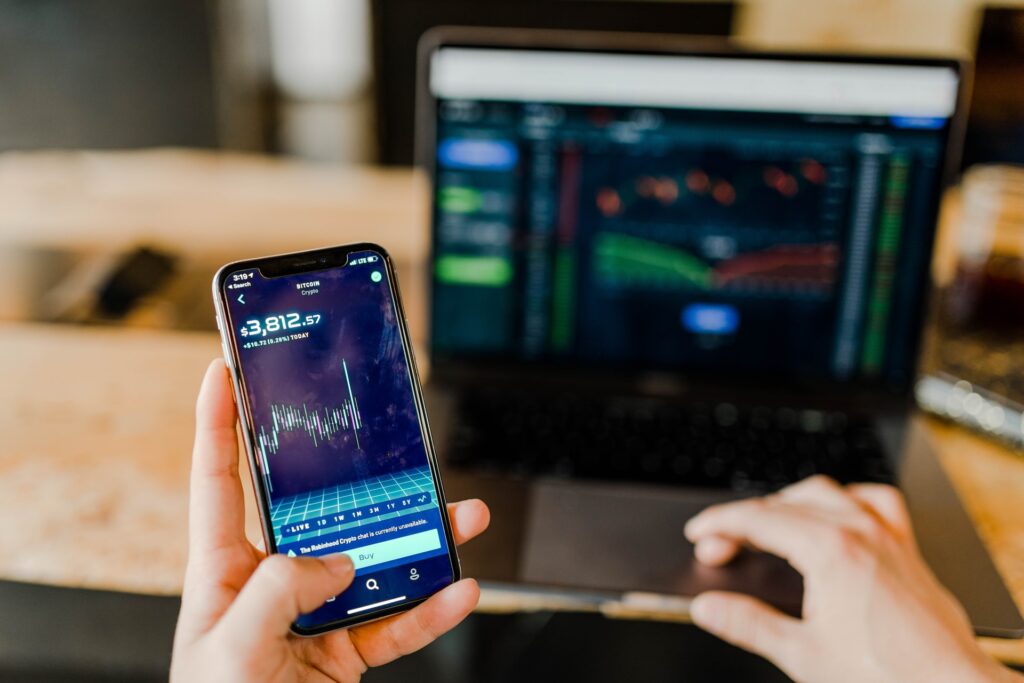 DeFi – characteristics of decentralized finance
A characteristic feature of DeFi is the execution of transactions directly through a smart contract without any intermediary institution. The entire history of any transactions executed on the blockchain is publicly available and verifiable. At the same time, the security of the blockchain is directly proportional to the number of people involved in securing a given network. All decisions are made in a standardized, democratic manner using a software-based management system (so-called management tokens).
Another distinguishing feature of DeFi is the availability of services – incomparably more significant than in the traditional system, which people with a certain income can only use. The absence of the barrier of a bank account requirement and global coverage around the clock make decentralized financial services usable by all Internet users. An additional advantage is the lower transaction costs than in the traditional system.
All this makes the potential benefits of a decentralized financial system genuinely enormous. But, at the same time, it should be remembered that DeFi poses quite a challenge for regulators and supervisors, obliged to create a legal framework for a decentralized market.
Areas of application for DeFi
Decentralized finance is an inexhaustible source of innovation for the FinTech sector. DeFi successfully replicates both the products we know well from the traditional market and serve the emergence of entirely new ones.
Some of the most popular applications of decentralized finance include exchanges – analogous to traditional ones, borrowing and lending, and stable cryptocurrencies (stablecoins), which are digital currencies whose value is linked to corresponding fiat currencies. DeFi are also used in the field of insurance – they provide financial protection to transacting parties in the event of an event, reducing the risk of losing funds.
Decentralized finance is an up-and-coming market segment. Its innovative nature fosters the emergence of new financial products and services, which, according to experts, will play an increasingly important role in the financial world. Currently, many competing blockchains provide DeFi applications with varying degrees of speed, security and decentralization of transactions.
Similar articles: