Blockchain technology has been steadily gaining popularity for several years. It is used in various industries and sectors of the economy. It can also be successfully used in advertising. For what purpose? What activities can be improved with blockchain in advertising? Let us give you a hint!
Table of contents
Blockchain in advertising – discover its potential
Teams responsible for operational processes often spend much time storing the same data already available elsewhere and verifying the accuracy of the information. Data storage systems can be vulnerable to fraud and cyber-attacks. Limited transparency slows down data verification. And with the advent of the Internet of Things, transaction volumes are snowballing.
All of this slows down promotional departments and reflects negatively on the performance of advertising campaigns. All this raises the need to find better solutions and implement them in advertising. Fortunately, blockchain comes to the rescue.
Blockchain in the advertising industry
Information is the foundation of business, including advertising. The faster it gets to its destination and the more accurate it is, the better. The blockchain is ideal for this information because it provides instant, shared, and completely transparent access to data stored in an immutable registry that network users with appropriate permissions can only access.
As a result, the blockchain network allows you to track user behavior, and ad effectiveness and thus optimize your promotional campaigns better. And because all participants see the same shared version of reliable data, all promotional details at all stages are known, which promotes trust and creates new opportunities to optimize operations.
Blockchain use cases in advertising
Blockchain in advertising industry is a helpful tool in particular to:
protection of customers' personal data,
preventing data leakage,
protection of access to customer data,
reducing the lack of trust and transparency in influencer marketing,
prevent fraudulent practices in online advertising,
better personalization of advertising based on user preferences,
eliminate intermediaries in online advertising.
Blockchain guarantees almost complete security of all data due to its encryption. The information is stored in a decentralized database, that is, in a distributed network of computers. This system is almost impossible to break and hack. This level of security has never been achievable before. By using blockchain in advertising, customers don't have to worry about their data privacy because they can decide what information they want to share. They also can determine who will have access to it.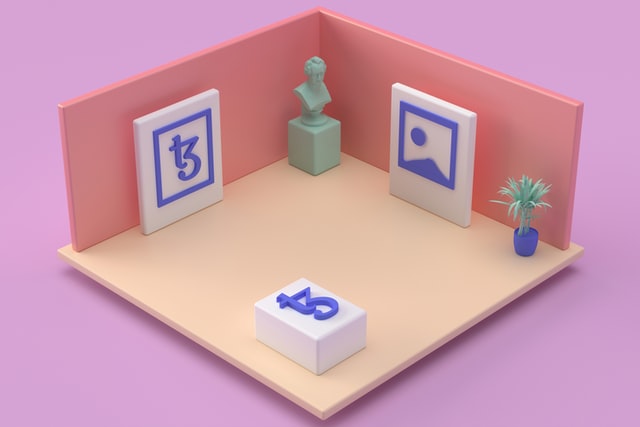 How is blockchain used in advertising? Benefits
The use of blockchain technology in advertising also positively impacts cost reduction. Undoubtedly, two kings currently reign indivisibly in online advertising: Facebook and Google. Advertisers heavily depend on these ad networks and pay double: publishers and intermediary networks. However, intermediaries are not really needed anymore in the blockchain era because advertisers can contact publishers directly. Eliminating third parties makes the whole process more streamlined, transparent and cheaper.
Equally important, blockchain technology will curb ad fraud, as the technology allows advertisers to verify the effectiveness of ads. As a result, they can more easily and quickly detect violations such as false impressions or clicks and prove that the money spent had the intended effect.
The same goes for the verification of influencer marketing campaigns. With blockchain, marketers can more easily verify whether the followers of a given influencer are real people or bots. This solution will benefit both marketers and honest influencers, who are currently losing out to unfair practices used by unethical competitors.
Blockchain is also the basis for developing the metaverse concept promoted in late 2021 by Mark Zuckerberg. Due to the business opportunities of the virtual world, the market for digital goods has also begun to develop, and with it, NFT, or "non-fungible tokens", which can serve to secure rights for the owners of such goods.What is NFT? An NFT is a blockchain-based, cryptographically secured digital token. Each such token is unique and, therefore, "unforgeable" by definition. Furthermore, each NFT refers – via a record on the blockchain – to a specific "object", whether digital, physical, or more abstract, such as a contract, business relationship, or data set.
Blockchain in the advertising industry – are we facing a revolution?
Will blockchain-based advertising solutions actually work as we expect them to and change marketing for good, as the internet once did? Some of the solutions described are gradually becoming a reality, but others are still in the speculation phase. We still have to wait for the mass use of blockchain in advertising, and only then will we find out if it will bring a fundamental transformation to the current state of affairs.
Are you wondering how blockchain technology impacts other sectors? You may also like: