Blockchain is a digital ledger authorized individuals can access, but no one can change the data once stored in it. This innovative technology was hailed as a breakthrough when it became clear that cryptocurrencies like Bitcoin are not its only use case. So how does Blockchain technology support the gaming industry? We explain!
Table of contents
What does Blockchain mean in games?
Currently, most game developers create their productions based on a centralized model. This means that the data associated with the game is stored on servers that the developers control. Changing the approach and basing online games on a decentralized model and Blockchain technology would allow players to take control of the aspect of items and sundry resources in games that they care so much about. In addition, Blockchain is also beneficial to game publishers, as they can earn additional revenue through player-to-player transactions and increased interest in the in-game trading feature.
How is blockchain used in gaming?
Blockchain in gaming enables player interoperability profiles. It also makes it possible to track assets' ownership no matter where they are. In addition, it has the potential to reward previous owners with royalties and opens up the gaming world to micropayment opportunities. It also makes it easier to search for rare items, collect limited edition trinkets, record milestones achieved, and unlock rare artwork and memorabilia to hold and cherish. These critical activities are familiar to the world's 3 billion gamers. Not to mention solving one of the gaming industry's biggest problems – ensuring that players always follow the rules.
Big potential of blockchain technology in gaming industry
Users' value on virtual gaming items is underscored by the auctioned prices of some of them. For example, one of the first transactions in Blockchain-based gaming was the sale of the "Grand Prix de Monaco 2020 1A" racetrack for the F1 Delta Time game for more than 9 million REVV tokens (about $223,000).
Nowadays, in-game items are no different in the eyes of the owner than a non-virtual ones. For this reason, Blockchain technology could completely change the gaming world and introduce a new worldwide market for Blockchain game assets that, once purchased, stay with their owner forever. A digital ledger can replace the virtual value of items and, in a sense, make them physical. Instead of the importance of an item existing on the game developers' servers, users will have its digital equivalent as a token, for example.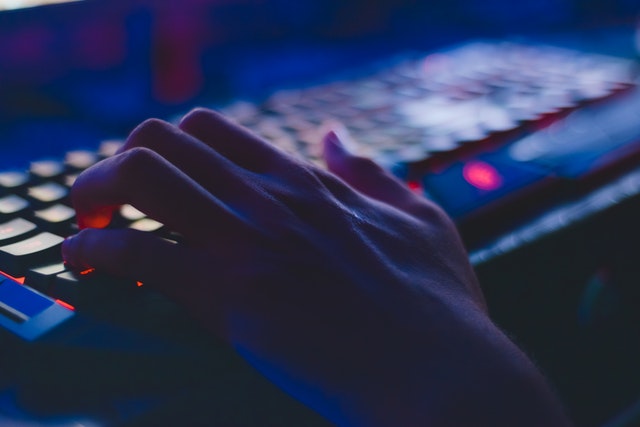 What changes will happen in the gaming sector thanks to Blockchain?
It can be assumed that soon the majority of respected and well-known game developers will provide players with cryptocurrency payment options for items of interest, and exchange game resources for bitcoin (BTC) or other cryptocurrencies.
It is likely that in some time, the game industry will be based solely on the digital world, and the players, not the company, will essentially own the game itself. Can you imagine the most popular online games on the market like World of Warcraft, Counter-Strike, Minecraft, Call of Duty or Fortnite based on blockchain technology?
In some way, every player will suddenly become a programmer with the ability to monetize without much trouble their past achievements like selling a rare weapon, an entire account, a fantastic world or a unique build. The possibilities will become endless. Furthermore, players will be able to realize payments via cryptocurrencies even for such actions as providing an in-game world or handing them out for completing designated tasks. Therefore, Blockchain technology will undoubtedly revolutionize the gaming industry and positively influence its development. So, anyone interested in games and new technologies should keep a close eye on the development of this sector.
Similar articles: