New technologies are having an increasing impact on various industries. An example of this phenomenon is the growing popularity of blockchain in manufacturing. It can be used to streamline production, track product batches, provide better quality or comply with regulations. What benefits does the use of blockchain technology in manufacturing provide? Let's check it!
Table of contents
What is blockchain?
Blockchain technology is considered one of the disruptive information technologies of our time. Although its history is primarily linked to the creation of the digital currency Bitcoin, created by the mysterious Satoshi Nakamoto, today, the technology is used in many industries. Since the first users connected to the Bitcoin network, there has been an evolution in the perception of blockchain technology as an underlying technology that can be applied to more than just the creation of non-Bitcoin cryptocurrencies.
Today blockchain technology, which is a form of a specific way of storing data, which, unlike "classic" databases, has a distributed character (it is not controlled by a single "guard"), ensuring invariability of once entered information and a mechanism of validation (checking) of added data along with a way of reaching consensus when several inconsistent records appear, is used in finance, entertainment, sports, the gaming industry as well as in industry and others sectors.
What does blockchain mean in manufacturing?
Adapting blockchain in manufacturing technology to the industry is seen as an excellent opportunity for both manufacturers and consumers, who would be able to track raw materials and products throughout the supply chain efficiently.
The industry is characterized by a long production cycle, which makes tracing the path of a product from its production to its sale to the consumer a challenging task – and this is where blockchain can help. Retail chains such as Walmart, Dole, Wegmans and Unilever are successfully using the technology, as well as BMW – in terms of tracking parts and Mercedes – monitors carbon emissions in cobalt supply chains.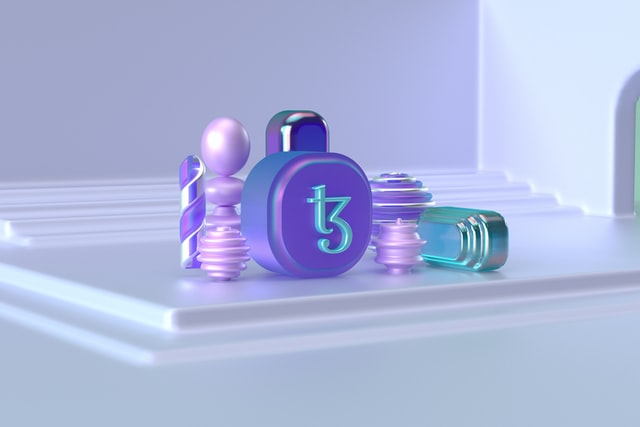 Blockchain technology in the manufacturing market
Many possibilities offered by blockchain technology made its adaptation interesting also for the manufacturing market. For example, blockchain guarantees the originality of products, increases the security of transactions, verifies payments or validates products throughout the supply chain. The last issue is the most significant, as logistics in the industry is extensive and requires transparency. Thanks to entering subsequent actions of suppliers and intermediaries into a distributed database of encrypted confirmations, it is possible to gather reliable information about the origin of virtually every product and its route from the factory to the customer.
Blockchain in manufacturing use cases
Blockchain is an ideal technology for improving manufacturing processes. It effectively prevents counterfeiting and fraud in the supply chain. This is because blockchain in manufacturing enables the creation of a shared digital record that solves the problems of sharing data in an ecosystem of suppliers that is often fragmented in different locations. While they have access to a shared database through blockchain, no single entity owns the data. This reduces the risk of unauthorized providers editing data and quickly verifying the origin of materials.
Blockchain technology in manufacturing combined with IoT also provides more significant opportunities in the context of fleet management, solves the problem of bottlenecks and increases the reliability of real-time diagnostic data, making it easier to keep machines in good condition and maintain production continuity.
This is not the end of the possibilities of using blockchain in manufacturing. The technology successfully supports quality control as each step in the supply chain and production is carefully documented. All this makes the final product free of defects, increases customer satisfaction, and reduces the need for audits by central authorities. On the other hand, smart contracts facilitate contact between business partners and signing contracts.
What are the benefits of using blockchain in manufacturing?
Blockchain technology can improve transparency and identification issues in the manufacturing supply chain through a fraud-resistant, distributed database and controlled access. It enables the collection of crucial information about the origin of every ingredient used in the manufacturing process. This means a new level of transparency and security, which is particularly important in manufacturing. Combined with the Internet of Things or Artificial Intelligence, we will soon see the full potential of blockchain technology in the industry.
Are you wondering how blockchain technology impacts other sectors? You may also like: