According to experts, blockchain will change the way businesses in almost all industries operate within a decade. The technology will help identify and locate products, determine their authenticity, and secure systems. Distributed records will also help optimize supply chains and logistics. Can your company also use blockchain? What benefits can be achieved thanks to this technology? Read about blockchain in business and see top 10 benefits!
Table of contents
Blockchain in business – how it works?
Blockchain technology is a decentralized data structure that stores various types of information. From the user's point of view, we can talk about a distributed registry, which differs from a traditional database in many aspects. In the case of blockchain, data is stored not on one central server but in nodes that communicate with each other through a protocol.
What are the benefits of blockchain in business?
Although blockchain technology is mainly associated with cryptocurrencies, it offers much more. What can be the benefits of blockchain in business? It allows, among others, to streamline government administration, which is perfectly exemplified by countries such as Estonia and Dubai, and also provides several innovative solutions that support processes in virtually every enterprise. With the help of Blockchain technology, it is possible, among others, to simplify payment transactions.
Blockchain in business answers the needs, especially for companies that make many transactions during their everyday operations, generate many documents, and look for efficient tools to manage data. This is because it guarantees security and invariability of registered information, as well as speed and reliability of operation.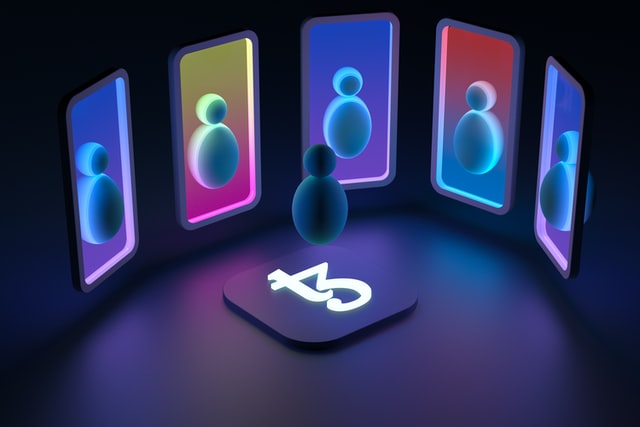 Blockchain uses in business
Uses of blockchain in the business allow companies to achieve many business benefits. For example, they can significantly reduce customer service costs and increase their quality. This system is also conducive to improving its competitiveness and creating its modern image.
A company using blockchain may also achieve savings related, among others, to IT infrastructure maintenance, data acquisition, as well as storage and circulation of documentation. Furthermore, entrepreneurs have the opportunity to apply for EU funding for the development and commercial implementation of innovative solutions based on this technology.
How blockchain technology can be used in different businesses and sectors?
1. The financial industry
The financial sector was one of the first to recognize the potential of blockchain technology. It is used, among others, by banks, currency and cryptocurrency exchanges, leasing companies, insurance companies or institutions granting loans. This system allows storing various types of documents and information on transactions safely. Customers can be sure that they will not be modified, and access to them will be retained even after the expiration or termination of the contract.
2. Leasing industry
Blockchain technology significantly simplifies and accelerates procedures related to granting leases or other credits. The system may contain, for example, invoices related to paid instalments or unchanged terms and conditions of the agreement. Blockchain also enables remote authentication and the signing of documents.
3. The medical and pharmaceutical industry
Doctors, nurses, pharmacists and other health care professionals can access electronic medical records through blockchain technology. Patients' health information will then be in one place, properly secured. Blockchain technology in the medical industry can also collect and store data from clinical or epidemiological studies.
4. Real estate industry
Blockchain technology makes it possible to accelerate and simplify real estate transactions. For example, the system may contain contracts, notarial deeds, and all necessary information, e.g. concerning the legal history of the building. The technology also allows for keeping virtual trust accounts or signing smart contracts – sales agreements are automatically concluded in the system after both parties meet certain transaction conditions.
5. Energy sector
Blockchain technology allows companies in the energy sector to sell electricity directly. This will enable them to reduce distribution costs and offer lower prices to end-users. Blockchain also streamlines and accelerates the settlement of transactions.
6. Administration
Blockchain enables a significant reduction in bureaucracy in public administration institutions. This technology can also be used to organize referendums and elections – it supports the process of identity verification and vote counting. In 2005, Estonia became the first country to use this tool to conduct national elections.
7. Transport industry
The blockchain system can be used, among other things, to keep a register of drivers, store information about the history of vehicles, share rides or rent cars without the involvement of intermediaries.
8. Logistics industry
Blockchain technology in the logistic industry is also used.. It allows monitoring and control of shipments in real-time. It improves and accelerates information exchange between all supply chain participants, increasing security and transparency. The system can also store shipping documents, permits or contracts. Blockchain also allows companies in the logistics industry to enter into smart contracts.
9. Accounting industry
Accounting offices can also use modern blockchain tools. Blockchain in accounting significantly improves their work and allows them to secure their accounting records and registers, electronic VAT invoices or other documents.
10. E-commerce
Blockchain technology can benefit online stores and the entire e-commerce industry. Customer service, supply chain and its coordination, and payment management are significant challenges that, over time, can significantly increase the cost of doing business. With the use of Blockchain technology, documentation workflow, maintaining IT infrastructure, and acquiring and processing confidential data will no longer be a problem.