Cryptocurrencies are revolutionizing the banking market and our way of using money. In just a little over a decade, Bitcoin and other virtual currencies have become the digital alternative to government-issued currencies. For anyone wondering what cryptocurrencies are, how they work, and whether cryptocurrencies are worth buying for investment purposes, we've prepared an article dedicated to these digital assets. We invite you to read it!
Table of contents
Cryptocurrency – what is it?
The term "cryptocurrency" refers to the so-called virtual currency, which does not have its physical form. Cryptocurrency, which has value, operates in an innovative distributed ledger system that stores information about the holdings of a particular wallet in pre-approved units of cryptocurrency. Each individual unit of cryptocurrency has a unique code – this is where the data is contained to prevent it from being copied and reissued.
What are cryptocurrencies for? First of all, they allow on a global scale, almost immediately and at a low cost to transfer value over the Internet without an intermediary such as a bank or other entity. Understood in this way, cryptocurrencies allow people to take complete control of their assets.
In most countries, cryptocurrencies are not recognized as currencies in their traditional sense. However, El Salvador is the first country to adopt Bitcoin as an official means of payment.
What are cryptocurrencies used for?
To understand how cryptocurrencies work, we need to know what the blockchain technology they operate is. The so-called blockchain is a public, open-sourced record of transactions made through a given cryptocurrency. Each commercially available virtual currency has its blockchain, which is continuous, constantly verified record of every single transaction made using it. All cryptocurrency information is stored directly by participants in the blockchain network in consecutive blockchains. Unlike traditional bank ledgers, the cryptocurrency blockchain is distributed throughout the digital currency network.
Anyone willing can become part of this network
Cryptocurrencies are traded electronically – peer-to-peer, without any banking system, directly between users of a given cryptocurrency. Thanks to encryption keys, only the parties to the transaction have access to it, although the accounting record itself is publicly available to any participant in the network.
To record and verify transactions, Cryptocurrencies use cryptography technology, which involves making complex mathematical calculations to ensure tight encryption of information. The first to use blockchain technology was Bitcoin, the first cryptocurrency identified with it.
Decentralization, a key feature of cryptocurrencies
The key feature of cryptocurrencies is their decentralization. It means that a network of distributed computers is responsible for the system. In practice, it means that virtual money using blockchain is free from the control of central authorities. Such independence guarantees resistance to any manipulation of the exchange rate of a given cryptocurrency, for example, by governments of individual countries. The lack of control of financial institutions also allows avoiding any additional fees or formalities.
How much of a given cryptocurrency will be in circulation depends on the decision of its creator. Once it is released, only the free market influences its value.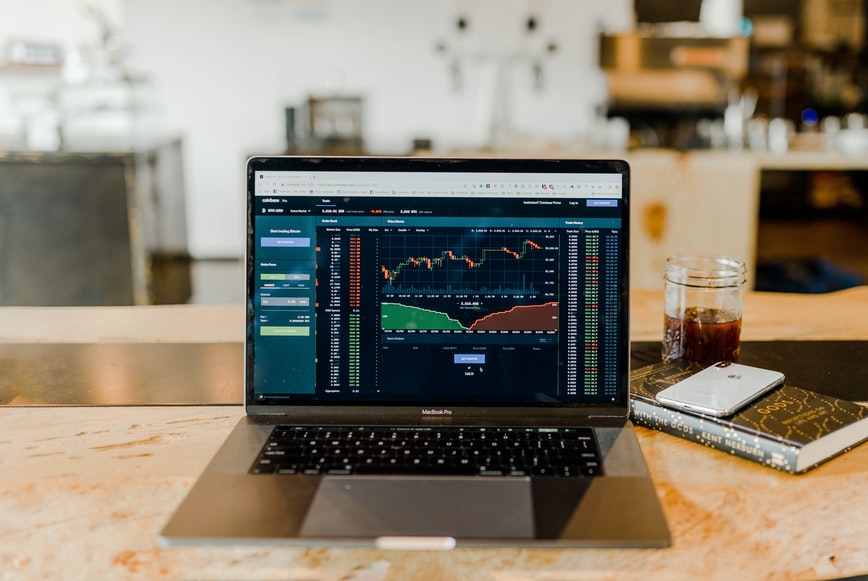 How to buy cryptocurrencies?
We can buy popular cryptocurrencies in a special exchange or on a cryptocurrency exchange. Cryptocurrency exchange offices are the most convenient solution for all novice investors who have not yet had contact with a business. To make a purchase, you need to set up checks at the chosen exchange.
Buying a cryptocurrency on a cryptocurrency exchange, an online service that pools offer to buy and sell that cryptocurrency, allows investors to buy at the best possible price. To participate in a business, it is necessary to pass a verification, which involves sending scans of the required documents. The most popular exchanges are Binance, Coinbase and BitBay.
How to store cryptocurrencies safely?
The question of how to store cryptocurrencies to ensure their safety is one of the fundamental questions that interest novice crypto-investors. If they want to trade virtual currencies, they need to get a so-called cryptocurrency wallet that stores them safely.
There are several types of cryptocurrency wallets, among which we can distinguish: mobile, browser, desktop, hardware and paper wallets. The choice of a particular wallet should be dictated by both our needs and cryptocurrency resources.
The most popular cryptocurrencies – which ones are worth knowing?
According to current data (November 2021), more than 10 thousand cryptocurrencies are on the market. Although many of them are characterized by zero or low trading volume, some are very popular among investors.
The most popular cryptocurrency, sometimes called the king of cryptocurrencies, is Bitcoin, created in 2009. It is the one based on blockchain technology that has helped popularize this virtual asset and the creation of others. The creator of Bitcoin is a person (or group of people) hiding under the pseudonym Satoshi Nakamoto.
The world of virtual currencies is changing at a rapid pace. The most popular cryptocurrencies besides Bitcoin (BTC) currently include Ethereum (ETH), Cardano (ADA), Polkadot (DOT), Litecoin (LTC), Ripple (XRP) and Binance Coin (BNB).
It is worth pointing out that we can currently distinguish two groups of cryptocurrencies: the so-called stablecoins and altcoins. The former include virtual currencies whose value is similar to traditional currencies. For example, they reflect the exchange rate of the US dollar, the European euro or the Chinese yuan. The most popular stablecoins are DAI and Tether (USDC). Altcoins, on the other hand, are alternative cryptocurrencies other than Bitcoin.
Does investing in cryptocurrencies pay off?
The question of whether investing in cryptocurrencies is worthwhile cannot be answered unequivocally. However, suppose we want to start the adventure with virtual trading. In that case, we must remember that this type of investment, due to substantial price fluctuations, is burdened with very high risk – it can bring both very attractive profits and considerable losses.
Investing in cryptocurrencies is supported primarily by their growing popularity and increasing share in transactions. The significant potential for further development of blockchain technology and
trust in cryptocurrencies, which are considered a safe and secure means of payment, are other reasons to be interested in their topic.
You just learned what are the different cryptocurrencies, then also see the article on the most popular blockchains guide.