Nodes have been an increasingly discussed topic in relation to blockchain technology. And for a good reason, as they are a critical part of the blockchain infrastructure. Without nodes, blockchain data would not be accessible. What are nodes in blockchain and how do they work? What is their role? Keep reading to learn more!
What are blockchain nodes?
Wondering what are nodes in a blockchain? Nodes are fundamental aspects of blockchain security. In general, a node of a given cryptocurrency is a participant in the blockchain network. Without nodes, a blockchain cannot exist.
A blockchain node is one of many devices that run the blockchain protocol software and typically store transaction history. Nodes connect to each other in a decentralized peer-to-peer network. This ensures that the database is trustworthy and the network remains fair.
Nodes are distributed across a wide network and perform different tasks. A node can be any active electronic device, such as a computer, phone, or printer. This device must be connected to the Internet and have an IP address. In the role of server, each node provides its computing power and storage space to the network.
Decentralization of blockchain networks. How do the nodes work?
As we have answered the question "what is a node in a blockchain?" it's time to move to its operation.
For a blockchain to be decentralized, there must be a way to maintain the integrity of the network. Everyone must be sure that all transactions are valid and that no one on the network is cheating by double-spending or reversing transactions. The process by which everyone in the network agrees that transactions are valid without a central authority is known as "consensus building." The network nodes achieve this consensus among users, thereby helping to secure the blockchain.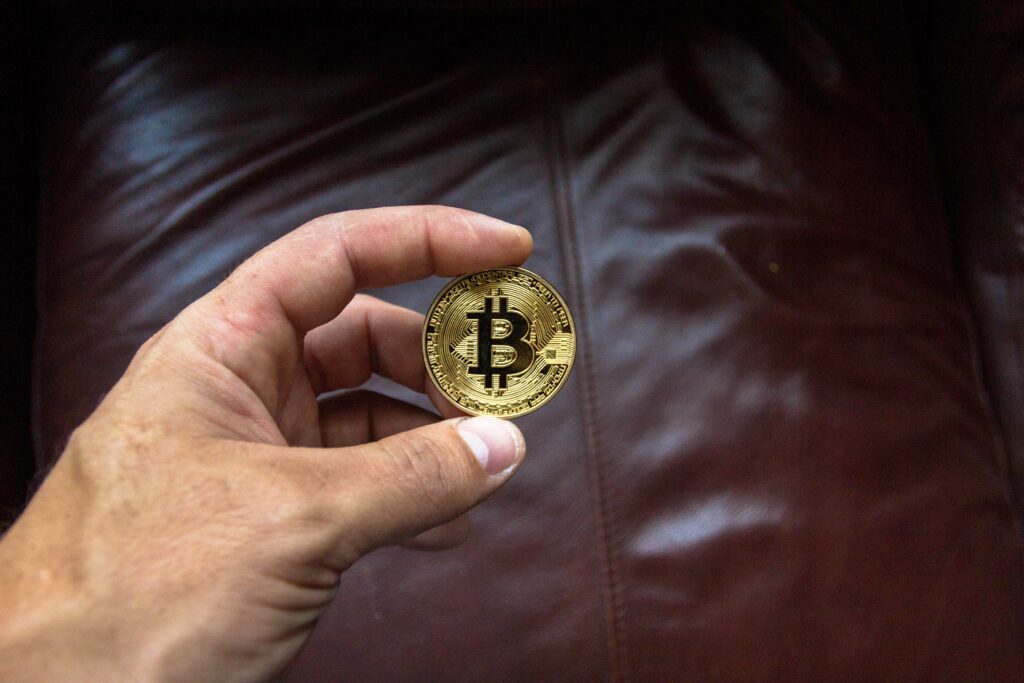 What is a node in blockchain technology and what is its role?
Every blockchain consists of blocks of data. On the other hand, the data blocks are stored in nodes, which form the infrastructure of the so-called blockchain. All the nodes in this blockchain are connected and constantly exchange the latest data with each other. This ensures that all nodes are always up-to-date.
The role of a node is to support the network by maintaining a copy of the blockchain, which is used to process transactions. Nodes are usually arranged in a tree structure called a binary tree. For example, each cryptocurrency has its nodes, maintaining transaction records for that currency.
When someone wants to change or enter an unauthorized transaction, the blockchain nodes will discover through the verification and reconciliation process that there is a transaction in one of the copies of the ledger that is inconsistent with the records in that particular network. As a result, they will refuse to include it in the blockchain.
What are blockchain nodes' applications?
What are blockchain nodes used for? A blockchain node is a device on the blockchain network that stores transactions. It is used to perform essential tasks such as verifying and authenticating transactions. With blockchain nodes, transactions can be accepted or rejected and managed. Information about them is stored and encrypted on the blockchain. Nodes can also connect to other nodes, acting as a connection point. Sometimes a node also shares data with other nodes.
What are blockchain node types?
Blockchain networks can contain different nodes, which we briefly outline below. These include:
full nodes – they contain the entire history associated with each block from the first transaction on the platform. Thus, full nodes are the backbone of the blockchain – they are also necessary to complete the transaction. Once a transaction is initiated, each node in the blockchain verifies and authenticates the block.
lightweight nodes – another type of blockchain node used in everyday cryptographic operations is the lightweight node or simple payment verification node. These nodes communicate with the blockchain, relying on full nodes to provide them with the necessary information.
super nodes – connect complete nodes and help distribute information across the network so that everyone has accurate data. In addition to normal operations, they also facilitate voting, blockchain compliance, and protocol implementation.
master nodes – cannot add blocks to the blockchain. They only serve to validate and record transactions.
mining nodes – validate transactions by putting them into blocks. Nowadays, many miners work together in what is known as a mining pool or cryptocurrency mine. These take advantage of teamwork by concentrating the efforts of several miners into a single mining node. This gives them a better chance of earning a mining reward.
It is worth keeping in mind that the roles of nodes in blockchain may differ from each other. For example, some are programmed to confirm transactions, while others are responsible for recording them. To keep the database trustworthy, you should select options tailored to your needs.