One of the biggest challenges of the cryptocurrency market is the constant fluctuation of the asset's value – its daily volatility can reach up to several dozen per cent of its value. So-called stablecoins, which are stable cryptocurrencies, are supposed to be a recipe for improving the situation. What are stablecoins? Why and how can they be used? Keep reading!
What are stablecoins?
Stablecoins are nothing more than cryptocurrencies that maintain a stable value relative to a regular external asset class. Therefore, their volatility to exchange rate fluctuations is rather minimal. They are designed to mimic fiat currencies' values, such as U.S. dollars or euros.
The overarching goal of introducing stablecoins is to bridge the world of cryptocurrencies and traditional banking. Stablecoins provide an alternative to speculation-prone cryptocurrencies that enable further adoption of digital assets among people. In addition, stablecoins allow cryptocurrency traders to cheaply and quickly transfer value while maintaining a stable exchange rate. Thus, they increase the safety of investing in other digital currencies.
The history of stablecoins dates back to 2014. That's when BitUSD – believed to be the first stablecoin – was first issued, mirroring the 1:1 dollar exchange rate. It was backed by the BitShares (BTS) cryptocurrency. In just a few years, stablecoins have become one of the most popular ways to store and exchange value in the cryptocurrency ecosystem.
Stablecoins vs cryptocurrencies – what's the difference?
Although stablecoins are a type of cryptocurrency, it's worth discussing the differences. First, as we've already mentioned, stablecoins don't have the speculative nature that characterizes traditional cryptocurrencies. They are also subject to more excellent centralization and control.
However, there are also similarities – stablecoins, like conventional cryptocurrencies, use blockchain technology to ensure transparency and security of transactions.
What are stablecoins used for?
The number of stablecoins is constantly growing, and they are more and more willingly used by investors connected to the crypto market. Stablecoins are loved by those who are worried about the risks associated with the constant fluctuation of cryptocurrencies.
So, what are stablecoins used for? The critical use of stable currencies is to minimize the volatility of the value of the assets held.
While popular cryptocurrencies are subject to constant fluctuations, stablecoins guarantee that the value of the tokens won't fall or rise in the short term. Moreover, with stablecoins, investors can also quickly exit or freeze profits. Finally, all cryptocurrencies can be converted into stablecoins to avoid paying tax – this obligation arises when you decide to convert cryptocurrencies into fiat money.
But that's not all ‒ thanks to the speed of transactions and their low operating costs, stablecoins can also be used to send money to anyone in the world.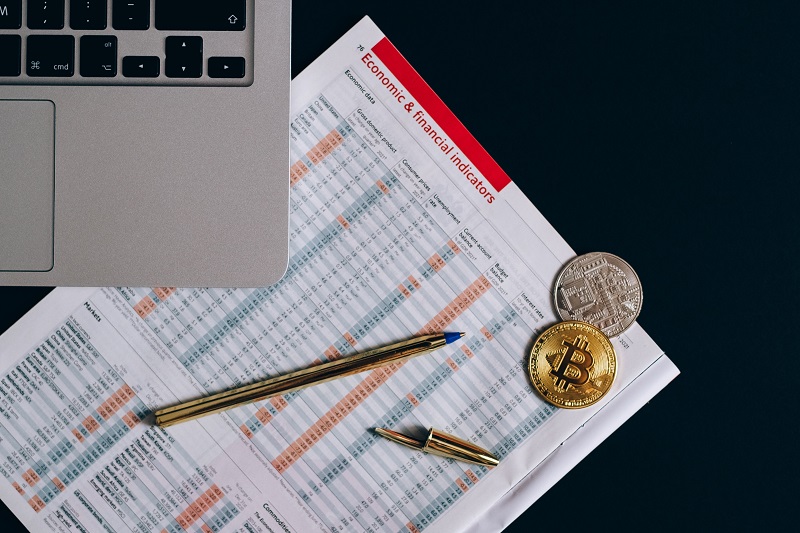 What are some stablecoins types?
Stablecoins, which play an increasingly important role in cryptocurrencies, are backed by various assets that ensure exchange rate invariability. When talking about the most popular stablecoins, we need to mention:
fiat-backed: these are stablecoins backed by real-world currencies, including dollars and euros. Examples from this group include Tether, Binance Coin, and USD Coin;
commodity-backed: these are stablecoins backed by real-world goods such as gold, silver, real estate or oil. Examples of stablecoins of this type include GSX and Digix;
cryptocurrency-backed: these are stablecoins backed by other cryptocurrencies such as Bitcoin and Ethereum. Examples of stablecoins include DAI, WBTC and EOSDT;
non-asset-backed: these are stablecoins that, instead of being backed by tangible or digital assets, use algorithms and smart contracts to maintain a stable price. An example of such a stablecoin is DefiDollar.
What are the top stablecoins in the crypto market?
Wondering what are the top stablecoins? As of the end of 2021, the stablecoin market capitalization reached a record $150 billion, according to CoinMarketCap data. Half of that amount is accounted for by the most popular stablecoin, Tether (USDT), a currency pegged to the U.S. dollar, created in 2014. The next largest stablecoins are USDC (tokens issued by the Coinbase exchange), BUSD (tokens created by Binance), and MakerDao (tokens pegged to U.S. dollars via stable contracts based on Ethereum).
Want to learn more about the most popular blockchains? Check out our Bitcoin, Ethereum, Cardano, and Polkadot guide.