It is increasingly challenging to meet someone who has never heard of Bitcoin. The popularity of this virtual means of payment is constantly growing – and rising faster than other virtual assets. After all, it is essential to remember that Bitcoin is just one of the cryptocurrencies available on the market. What are other examples of crypto? Which cryptocurrencies are the most liquid? And what is liquidity in crypto? We'll give you a hint!
Table of contents
Bitcoin and altcoins – the main types of cryptocurrencies
The first decentralized payment projects emerged in the 1990s, but it is widely accepted that Bitcoin was created in 2009 and gave rise to cryptocurrencies and blockchain technology. To this day, it remains the most popular and essential digital currency. However, it is also true that the creation of Bitcoin and the publication of its source code paved the way for the development other cryptocurrencies. Because they were an alternative to Bitcoin, they began to be called alternative cryptocurrencies or altcoins. Their examples are Ethereum (ETH), Ripple (XRP), Cardano (ADA), Litecoin (LTC) and Stellar (XLM).
What is liquidity in cryptocurrency?
The concept of liquidity can be defined as the ability to buy or sell market assets without a significant price change. Liquidity in cryptocurrency understood in this way can apply to both the market and the said assets.
Achieving liquidity in the market means that there will always be people willing to trade. The liquidity of the assets held, in turn, means that their owner has no problem liquidating them – that is, selling or exchanging them for other purchases.
So, how should the concept of liquidity be defined in the cryptocurrency market? As with any other form of investment, investors in the crypto market also hope to make a profit. For this to happen, it is essential to be able to buy and sell crypto quickly. For this, you need the market you are trading in to be liquid. This means that the market must have a lot of trading activity, and the prices for buying and selling cryptocurrencies must attract investors.
How to check liquidity in the cryptocurrency market?
It is worth looking at three key indicators to check whether the crypto market is liquid. These are the 24-hour trading volume, the depth of the order book and the value by which the selling price exceeds the crypto purchase price or not.
However, it is essential to know that the order book is not always an accurate indicator of cryptocurrency market liquidity. This is because automated stop-limit orders and icebergs can exist in the market. Their presence in the order book is revealed only when specified conditions are met.
Liquidity is a crucial element to pay attention to when placing orders. Furthermore, it is a critical indicator that facilitates entering or leaving the crypto market.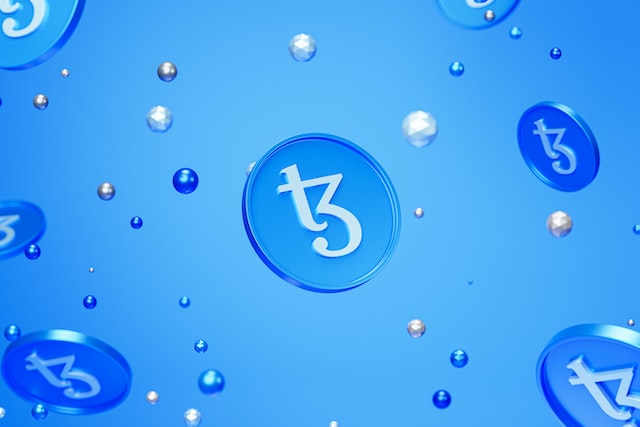 Bitcoin, Ethereum and other cryptos – are they the most liquid cryptocurrencies?
Analyzing the cryptocurrency market until recently, one could say that there is no more liquid asset than Bitcoin. Through its independence from the banking system and finite supply, Bitcoin, called "digital gold" by many, was supposed to protect against inflation just like physical gold. Ethereum, the world's second most capitalized cryptocurrency, was supposed to be even better in this regard due to its technology. However, over the past 12 months, Bitcoin has lost 35 percent of its valuation, and Ethereum is down more than 40 percent.
The takeaway
Will this trend continue? Unfortunately, there is no clear answer to this question. The cryptocurrency landscape is highly diverse. There are currently more than 1,600 cryptocurrencies listed on major, mid-tier and specialized exchanges. However, the number of those that are of some significance does not exceed a double-digit number. Therefore, we can still bring this smaller group down to cryptocurrencies that are traded enough to have real liquidity. We can probably enumerate about 20 to 30 digital currencies in this category, with the two most popular cryptocurrencies, Bitcoin and Ethereum, in the lead. In addition, the list of the most popular and liquid cryptocurrencies includes Tether, U.S. Dollar Coin, Binance Coin, Ripple XRP, Binance USD, Cardano, Solana (SOL) or Dogecoin (DOGE).
Similar articles: