Venture capital funds definition is actually quite simple. VC is a form of raising funds from an outside investor in exchange for the investor taking up shares in a company for a limited period. Venture capitalists invest in companies with significant growth potential, which, if the venture is successful, will provide an above-average increase in the value of the invested capital. Often in recent years, early-stage start-ups have benefited from VC funds.
Table of contents
What are venture capital funds and how do they work?
A financial investor joins a company as a shareholder. In other words, risks with the other shareholders and shares common goals with them. Like the other shareholders, the fund earns money when the value of the company's shares increases or when dividends are paid.
In addition, venture capital funds usually remain in the company for 3 to 7 years, depending on the individually adopted investment policy. During this time, the use of the capital provided does not require interest payments.
Moreover, investing in venture capital funds improves a company's capital structure, increasing its creditworthiness and raising further funds for development.
Most importantly, venture capital funds assist companies by providing capital and their experience and expertise – especially in financial management and legal issues. As a shareholder, they engage in strategic activities from the point of view of company development. They are distinguished because they usually do not delegate their representatives to the company's board of directors. They only support the board in creating and implementing the strategy for further development. Thanks to their presence, companies are perceived as more reliable, often acquiring new business partners.
The benefits of investing in venture capital funds
do not require collateral,
are difficult to withdraw without mutual consent,
they are serviced only when the company generates profits,
the cost of handling is adequate for the results achieved.
Blockchain technology – a revolution in the investment
When Blockchain technology came into existence with the advent of Bitcoin in 2009, few suspected that it could also have value outside the world of cryptocurrencies. Over time, however, software engineers and business leaders saw that distributed ledger technology had the potential to change global trade, finance or law.
It is estimated that there are about 10,000 blockchain networks for cryptocurrencies and several hundred for non-crypto currency solutions. These numbers change almost every day. Although digital trading money was the original concept behind the invention of blockchain technology, today, it is being successfully implemented in the insurance, lending and real estate industries.
The increase in the number of applications of blockchain technology has contributed to high demand and an influx of capital, including venture capital, to companies that want to develop their products based on this technology. As a result, we have had a record year in crypto VC investments.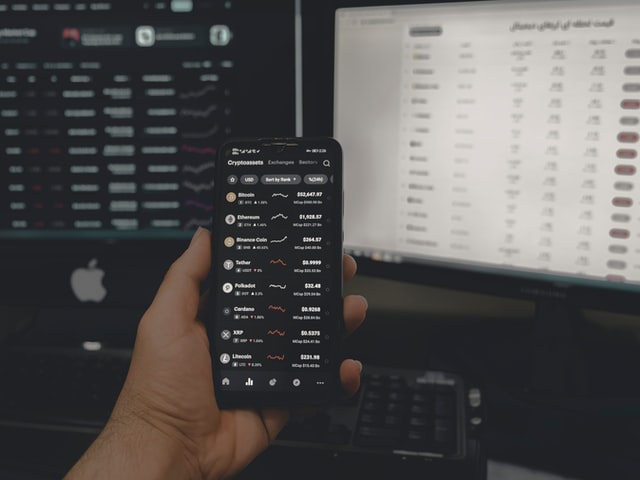 Crypto venture capital – a new record in 2022
According to a report by Galaxy Digital Research, a New York-based financial services firm, venture capital (VC) investors invested more than $10 billion in crypto startups in the first quarter of 2022. By comparison, venture capitalists invested more than $33 billion in cryptocurrency start-ups in 2021. This was a much better result than that in all previous years combined. Interestingly, $22 billion of the quoted amount (67%) went to fundraising rounds with deal sizes above $100 million, and crypto start-ups raised almost 5% of venture capital. On the global map of countries that allocate the most VC funds to crypto are the United States (more than $2.9 billion in the third quarter), Asia ($1.4 billion) and Europe ($1.1 billion).
What does the future hold for crypto VCs?
Now you know, what is a crypto venture capital and how investors can use it. Venture capital funds are constantly on the lookout for innovative companies and entrepreneurs that have the potential to achieve substantial competitive advantages or even build new markets and, consequently, provide the highest possible returns on investment. Major VC firms such as Andreessen Horowitz and NFX in Silicon Valley have funds dedicated exclusively to crypto and blockchain investments, but this is still a tiny slice of their business.
Certainly, however, the development of this market segment is and will be very dynamic shortly. Investors looking for lucrative options for allocating their spare funds will undoubtedly analyze the opportunities offered by crypto VCs.
Similar articles: