Today, the pace of growth for many businesses requires seamless, efficient, and trust-based collaboration. So, not surprisingly, there is the rapid adoption of new technologies in the business world – including blockchain technology. What is an oracle in blockchain? How do blockchain oracles work? Let's check!
Table of contents
What is blockchain?
Blockchain is a registry of decentralized data that network users can securely share. Blockchain services allow transactional data from multiple sources to be easily collected, integrated, and shared. Significantly, they are divided into shared blocks linked to unique identifiers in the form of cryptographic hashes. Through this, blockchain ensures complete data integrity with a single source of truth, eliminating data duplication and increasing security. In a blockchain system, forgery and data manipulation are not allowed, as data cannot be altered without the parties' permission. Furthermore, if someone tries to change the data, all participants are notified, allowing "weak links" to be caught quickly.
What is a blockchain oracle?
Blockchain oracles are entities that connect blockchains with external systems. In this way, they enable the execution of smart contracts with inputs and outputs from the real world. Oracle's blockchain, for example, makes it possible to send deeds or price information about other cryptocurrencies to the blockchain. This data can then be used to complete transactions and conclude smart contracts automatically. Many oracles are decentralized in nature, although some of the tasks they perform also require centralized ones. Through this, blockchain oracle is a very flexible tool for users of modern technology.
How do blockchain oracles work?
Blockchain oracles are computer systems from different companies. Their operation mechanism can vary, although their basic assumptions are the same. Blockchain oracles function like APIs in a blockchain. So they are not part of the blockchain or a data source but are a layer that works in parallel to the blockchain and can send queries to an external data source to obtain the requested information.
Once the critical information is authenticated, the oracle sends verification to the blockchain. Once the data is transferred to the blockchain system, it can be used for various purposes. Typically, the blockchain is instructed to verify a smart contract when specific data appear automatically. Notably, the oracle can also be used to send information from the blockchain back to the real world, as well as execute other types of blockchain-related transactions and activities.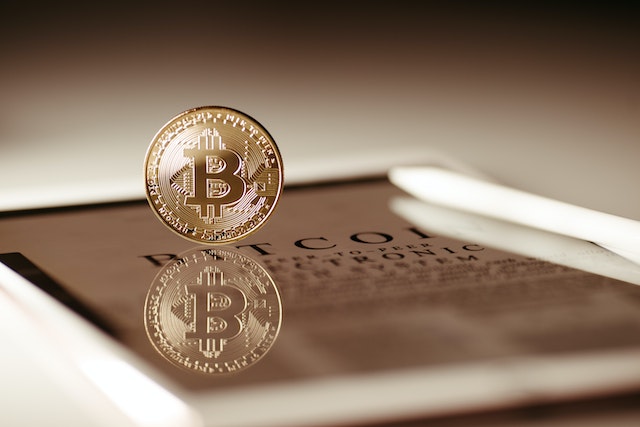 Why are blockchain oracles important?
Now you know what are blockchain oracles. Now it's high time to check why they are essential. Blockchain oracles are a significant part of most blockchain applications because they act as a bridge to transfer data. Blockchains would be closed systems without oracles that could not change and react to external events. One of the most popular functions of oracles is the use of cryptocurrencies along with smart contracts. In addition, blockchain oracles are helpful in insurance and risk management. They also help those who invest in cryptocurrencies, as they can track their rates and identify investment opportunities.
Security of blockchain oracles – what do you need to know about it?
As we mentioned earlier, oracles are crucial in executing smart contracts. However, they can be a severe source of danger when they become the target of a hacking attack. For this reason, the choice of blockchain oracle should be well thought out to become valuable.
So, when choosing blockchain oracle, pay attention to reputation, which should be a decisive determinant in decisions between service providers. This way, you can monitor and filter between oracle based on your key parameters. Also, remember that the performance of blockchain oracles is recorded over time. Thus, it can be analyzed and presented to users. Interactive dashboards such as market.link and reputation.link are used for this.
Similar articles: