The development of blockchain technology has revolutionized the functioning of many industries, including finance. Due to the distributed nature of blockchain and the relatively high level of security of transactions, it has become a field for developing various types of innovations in this sector, newer and more exciting solutions, which are becoming both challenges and threats to the existing financial industry. What role does CeFi play in this process? What is CeFi crypto? You will read about it in the following part of the article.
Table of contents
What are CeFi and DeFi?
DeFi stands for decentralized finance. The term describes an aggregate array of peer-to-peer financial services on public blockchains, primarily Ethereum. With DeFi, users can perform operations handled by traditional banks, but faster, without third parties and unnecessary paperwork.
CeFi stands for Centralized Finance. The term originated as the opposite of DeFi. Before DeFi, centralized finance was the standard for cryptocurrency trading. CeFi combines some of the advantages of DeFi with the ease of use and security of traditional financial services products.
How does CeFi work?
In short, CeFi allows users to earn money through cryptocurrency-based bank accounts, which operate on very similar principles to traditional savings accounts known from banks. However, their advantage is that they can bring much higher profits.
With CeFi, users can earn interest on savings, take out loans, make debit card payments, and use the cryptocurrencies they hold as collateral. Crucially, in CeFi, all crypto trading orders are handled by a central exchange, and specific exchange operations manage funds. This means CeFi users do not have a private key to access their wallets.
What are the key advantages of CeFi?
One of the critical benefits of CeFi is the ability to transfer risk to the fund manager. Like existing banking services, where banks and credit institutions insure depositors' funds, CeFi organizations guarantee security and investment returns.
Funds that have been on the market for years, such as Binance, Kraken, or Coinbase, go to great lengths to ensure that users' deposited funds are appropriately secured. Equally important, CeFi platforms usually have very intuitive and easy-to-use interfaces, making it easy for even people with little technical knowledge who have not dealt with CeFi before to use them.
Besides, centralized services provide more flexibility than decentralized services in converting fiat to cryptocurrency and vice versa. For example, converting from cryptocurrency to fiat usually requires a centralized entity. In this case, DeFi services offer limited flexibility. Therefore, integrating clients into the centralized finance ecosystem (CeFi) is convenient and can provide better customer service.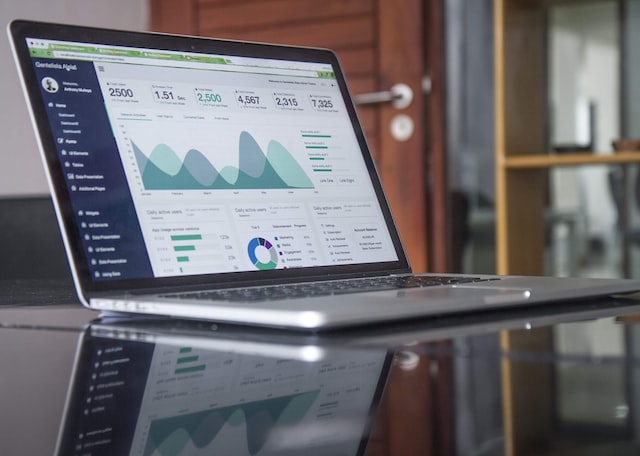 What is CeFi – short summary
Both DeFi and CeFi occupy an important place in the cryptocurrency world. They offer attractive returns, faster transactions, and an infrastructure encouraging open finance. Centralized and decentralized finance aims to popularize cryptocurrency trading and increase trading volumes. However, they achieve these goals in a different ways.
For CeFi, the security of funds and the ability to make fair trade transactions are crucial. Thanks to CeFi, investors holding fiat currencies can also participate in cryptocurrency trading. Importantly, CeFi's exchanges provide both less experienced users and those wishing to increase their presence in the market with customer support services. DeFi's primary goal, on the other hand, is to eliminate attacks, ensure security, and enable the execution of chosen strategies without having to contact an intermediary authority.
After reading this article, you already know what CeFi crypto is, and thanks to the information presented here, you will be aware of the differences between CeFi and DeFi. Thanks to this, you will surely benefit from the blockchain and cryptocurrency market.
Similar articles: