Blockchain technology is developing and gaining more and more enthusiasts. It is safe to say that it is finding use in almost every field of the economy. Today we will take a closer look at Chainlink. What is Chainlink? How does Chainlink work? Is Chainlink a good investment? Let us give you a hint!
Table of contents
What is Chainlink?
Smart contracts automate contracts on the blockchain. They evaluate their information and execute them if certain conditions are met. However, this leads to a problem because blockchains need to provide an excellent way to access external data. As a result, linking off-chain data with on-chain data is one of the smart contracts' most significant challenges. Chainlink is trying to solve this problem by providing a decentralized oracle service.
Chainlink (LINK) can be defined as a decentralized platform based on the Ethereum blockchain. Its main goal is to enable the seamless connectivity of smartwatches with external data sources. Chainlink has its ERC20 utility token, LINK, which charges data providers for smart contracts. Generally, Chainlink is a middleware dedicated mainly to business and institutional customers wishing to use smart contracts.
How does Chainlink work?
Chainlink relies on a network of nodes to make the data provided to smart contracts as reliable as possible and the whole process carried out securely. The Chainlink protocol records smart contracts' events and transmits them to the nodes. The Chainlink protocol treats the data request as an event and then builds another on-chain smart contract known as a Chainlink Service Level Agreement or SLA to collect data from off-chain sources.
The most significant advantage of this process is how Chainlink can verify data from multiple sources. Thanks to its internal reputation system, Chainlink can determine which sources are trustworthy with a relatively high degree of accuracy. This can greatly increase the accuracy of the results and protect smart contracts from all kinds of attacks.
In doing so, smart contracts that send the mentioned above data requests pay Chainlink node operators at LINK in exchange for their service. The node operators set the prices based on market conditions for that data.
How to buy Chainlink?
LINK cannot be mined conventionally but can be obtained by selling off-chain data and services through Chainlink's API. Investors can also buy LINK on many cryptocurrency exchanges of their choice.
At the same time, it is worth knowing that the maximum LINK supply is 1 billion tokens. Already 35% of them were sold during the 2017 ICO. And about 300 million are in the hands of the company that founded the project.
Although the currency's price has seen a massive 450% increase over the past twelve months, it is advisable to diversify your portfolio into various digital assets and cryptocurrencies to manage risk.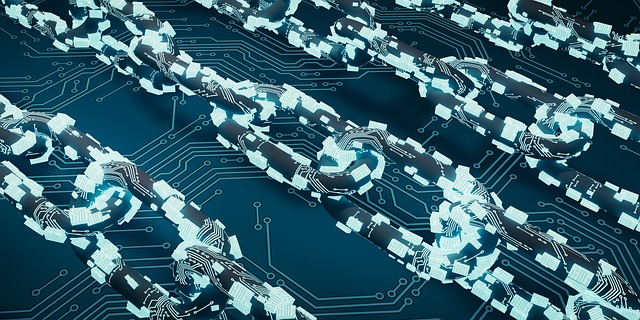 Is Chainlink a good investment?
Although Chainlink is relatively new to the cryptocurrency market, it has quickly gained publicity and interest. At the same time, it is essential to remember that Chainlink's primary purpose is not to be a currency but a token that is designed to motivate data node operators who can provide smart contract holders with accurate and secure data on demand. 
LINK's price has risen significantly over the past few months. Investors operating in the cryptocurrency market will surely be pleased to know that it can be exchanged for bitcoin and other altcoins, which have already been popularized as means of payment in actual retail outlets and online stores.
We hope that know you know what is Chainlink crypto. It's worth keeping an eye on, as banking and financial institutions' reliance on smart contracts may increase further in the future. Then Chainlink LINK will be the subject of even more interest, and the limited supply makes investing all the more appealing.
Similar articles: