Ethereum is the second most important cryptocurrency in the world after Bitcoin. It's also the most popular altcoin. What possibilities does the Ethereum blockchain offer? What is the value of Ether (ETH)? Keep reading to discover answers to these and other questions about this decentralized computing platform and its accompanying cryptocurrency system.
What is Ethereum? The blockchain network and cryptocurrency
Ethereum, like Bitcoin, is an open-source, decentralized platform based on distributed blockchain technology and has its cryptocurrency. That currency is Ether (abbreviated as ETH). However, it's more commonly referred to by the name of the Ethereum network in which it operates.
There are also smaller units of ETH: Finney, Shabo, Shannon, Babbage, Lovelace, and Wei. Each of these is worth 0.001 (one thousandth) of a higher denomination unit.
Ethereum is facing a revolutionary change, transitioning from the current Proof-of-Work (PoW) consensus mechanism to Proof-of-Stake (PoS).
ETH 2.0. is an update to the network that aims to increase the blockchain's capacity, reduce transaction fees and make the web more sustainable.
History of Ethereum cryptocurrency – the extended network and most popular altcoin
The Ethereum concept was first described back in 2013, making it one of the oldest cryptocurrencies. Russian-Canadian programmer Vitalik Buterin stands behind its creation. The project was sponsored by a group of investors who raised a founding fund in 2014 through so-called crowdfunding. A year later, the Ethereum network was launched, resulting in a dynamic development of the digital currency market that continues to this day.
Launched in August 2015, Ethereum cryptocurrency, created as a virtual token based on an open-source software platform, is the second-largest cryptocurrency globally, just after Bitcoin.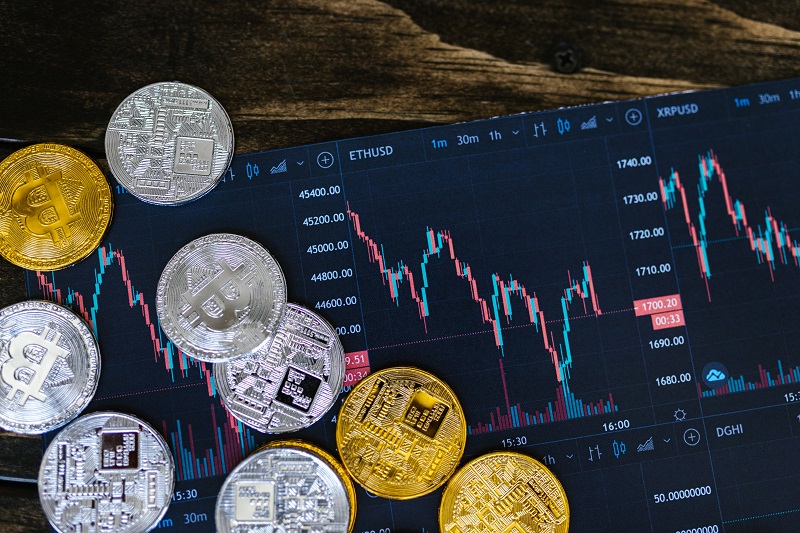 Ethereum vs Bitcoin – what's the difference?
Ethereum, sometimes referred to as Bitcoin 2.0, is more than a natural alternative to the "king of cryptocurrencies".
Ethereum blockchain is the second-largest cryptocurrency and an ever-expanding blockchain-based development platform that offers a wide range of possibilities. It can be used primarily to create decentralized applications (dApps), conclude so-called smart contracts or implement crowdfunding projects.
In addition, ETH allows the creation of countless tokens, which can be a means of exchange. 
Stablecoins are a real groundbreaking application. These are virtual currencies created to provide a stable exchange rate against a fiat currency such as US dollars or euros. The most popular stablecoins running on the Ethereum platform are DAI and USDT (Tether).
What makes Ethereum cryptocurrency unique? In addition to its numerous applications, ETH features a more efficient payment system, where transactions can be completed in as little as a dozen seconds. In comparison, in the Bitcoin network, it's usually several minutes.
Ether issuance is limited to 18 million per year (25% of the initial supply), due to which the currency is inflationary. The finite number of Bitcoin, on the other hand, has been set at 21 million.
What is the value of Ethereum? Experts' predictions
Ethereum is an interesting alternative to Bitcoin – so it is not surprising that the value of this currency is constantly increasing. Moreover, investments in ETH can translate into tangible benefits in the future – especially since it offers investors an extensive range of possibilities in terms of integration of dApps, DeFi or NFT. 
The year 2021 was perfect for Ethereum – in January, ETH/USD quotes were above the $700 per coin. On the other hand, in December they rose to $3,000.
For comparison – in August 2015. ETH was trading below $1, reaching a price of $100 for the first time on May 18, 2017. The cryptocurrency's capitalization reached a record 570 billion US dollars in the last quarter.
According to analysts, 2022 will bring further increases in ETH, although no longer as spectacular as in the previous year. According to forecasts, ETH will approach the $7000 level by the end of 2022.
Investing in Ethereum coin – how to buy ETH?
Those interested in acquiring Ethereum coin can purchase this cryptocurrency through virtual currency exchanges or exchange it at any cryptocurrency exchange.
Most popular exchange solutions such as Binance, Coinbase or Bitstamp allow you to trade ETH in tandem with popular fiat (fiat currencies) and team with stablecoins such as the Tether, or DAI mentioned above.
Want to learn more about decentralized finances? Check out our blog!