Can you imagine a world where it is possible to earn money by playing your favorite games? Not fictional currencies at all, but the kind you can use to pay for monthly bills or purchases made at the grocery store. Imagine if all the game's resources – characters, outfits, weapons – could be bought and sold in the real world. Such is the GameFi sector, one of the innovations born with the popularization of the Web3 revolution, cryptocurrencies, and the metaverse.
Table of contents
What is GameFi?
GameFi is a concept that has already become a permanent fixture in the modern world. It was created by combining the words "game" and "finance". Simply put, it refers to games based on blockchain technology that offer economic incentives to players in addition to sheer playability.
How does GameFi work?
In the world of GameFi, players can earn various types of rewards. These can be in the form of cryptocurrencies, avatars, NTF tokens, or virtual land. In addition, prizes can be obtained for completing various objectives following the game's rules – for example, fighting other players or progressing through levels of gameplay. Unlike traditional video games, play-to-earn games in the GameFi world allow the transfer of assets from the game and the virtual world to the real world.
Is that all there is to it? Definitely not. GameFi is also a revolution in the material possession of things and other assets players accumulate during the games. After all, in the traditional model, games are located on servers owned by producers, which means their control over resources and availability. Thus, players can enjoy games and pass levels, but the accumulated points, rewards, or virtual resources remain in the game, with no transfer of physical ownership.
GameFi, on the other hand, brings together three parties – players, investors, and traders. This provides an opportunity to experiment with using different monetization mechanics during the game. For example, in some games, players get a corresponding reward for completing particular tasks, and in some games, revenue is generated through assets owned by the player. For example, the best game players, "Axie Infinity," can rake in tens of thousands of dollars, which are part of the prize pool for winning the tournament.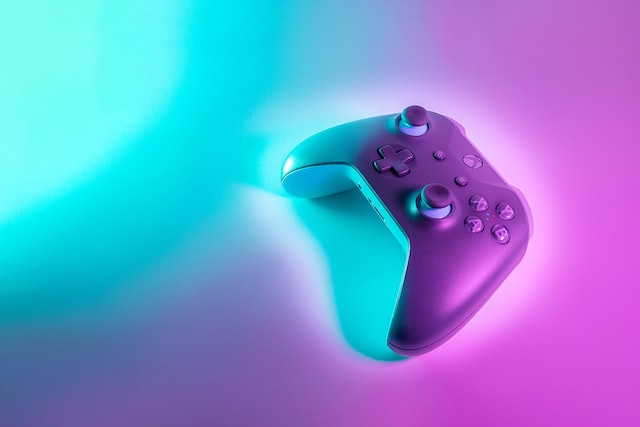 How to buy GameFi?
There are many blockchain-based games on the market. If you want to get started with GameFi, then start by creating a dedicated crypto wallet for this purpose and use only the amount of funds you can afford to lose. A compatible cryptocurrency wallet could be Trust Wallet or MetaMask, for example. Then connect it to the blockchain network of your choice. Usually, such information can be found on gaming sites. It is also worth knowing that many GameFi games require the purchase of their cryptocurrency token or NFT. Of course, requirements vary from game to game, but the earning potential and overall risk should always be considered. For this reason, you need to remember to estimate how long it may take to recover your initial investment and start generating profits.
How to invest in GameFi?
The various GameFi projects tend to have many things in common. For example, in-game items such as avatars, land, costumes, weapons, gold, and tokens are represented as NFTs – non-exchangeable digital tokens that prove their ownership.
Players acquire these items during gameplay and can sell them to NFT markets for cryptocurrencies. These, in turn, can be exchanged for real money – fiat currencies. Moreover, players can increase earnings by upgrading their characters, monetizing virtual real estate that other players will pay for, or fighting other players in tournaments.
What is GameFi crypto?
GameFi Crypto tokens serve as means of payment and can have different use cases depending on the game chosen. Typically, they can be used to purchase resources such as characters, weapons, avatars, or other upgrades needed to advance to the next level. Players can also use GameFi crypto to participate in a virtual event or tournament and have the ability to manage GameFi platforms.
Indeed, the GameFi market will develop at a rapid pace. The combination of DeFi, blockchain technology, and NTF offers many opportunities, which are increasingly being used by fans of this type of entertainment who are looking for opportunities to earn money at the same time.
Similar articles: