Exchange-traded funds (ETFs) allow investors to buy a collection of stocks or other assets in a single fund at a (usually) low cost and trade them on an exchange just like stocks. ETFs have become hugely popular in the last decade and now hold trillions of dollars in assets. So, where should an investor start with literally thousands of ETFs to choose from? Which ones are worth considering? Which sustainable ETFs are profitable? This is what you will learn about reading the article further.
Table of contents
What does the abbreviation ETF stand for?
ETF stands for Exchange Traded Fund. In order to buy or sell ETFs, as with stocks, you must have a brokerage account. The essence of ETFs, however, lies elsewhere. ETFs are, in fact, synonymous with passive investing. "Classic" mutual funds try to pick the best out of all the listed companies. Meanwhile, ETFs invest, in simple terms, in all listed companies. And more precisely, the task of ETFs is to mimic stock market indexes.
One encounters the opinion that ETFs offer more significant opportunities for smaller individual investors to earn as well. Anyone with a brokerage account can purchase an ETF title with practically one click. At the same time, it should be remembered that by choosing a particular ETF, one is actually purchasing an asset that is part of a specific index. This means you are investing funds, not in one but a whole range of companies included in a particular index. Such a diversified investment portfolio significantly reduces the risk of failure, although it is impossible at 100%.
Sustainable investing – what does it mean?
Sustainable investing (SI) is an investment strategy in which behavioral determinants gain the upper hand over financial criteria. This is because the critical factor in selecting an investment portfolio in the SI concept is the selection of companies due to assessing their responsible and ethical performance. In addition to profit maximization, the interests of others and the so-called "social good" become the goals of such investing.
The best sustainable ETFs – what values do they offer?
A sustainable ETF is a combination of both stocks and bonds. This type of asset is geared toward some exposure to stocks, which is often reflected in its name. Sustainable ETFs allow investors to earn long-term returns on stocks while reducing some of the risk associated with bonds, which are more stable. For this reason, a sustainable ETF may be more suitable for investors who want to place spare funds for the long term and are a bit more conservative but still need growth in their portfolio. Testing for non-financial, or ESG, factors is also essential here. This rating lets you know if a stock meets standards – it is environmentally friendly, socially responsible and follows good business practices.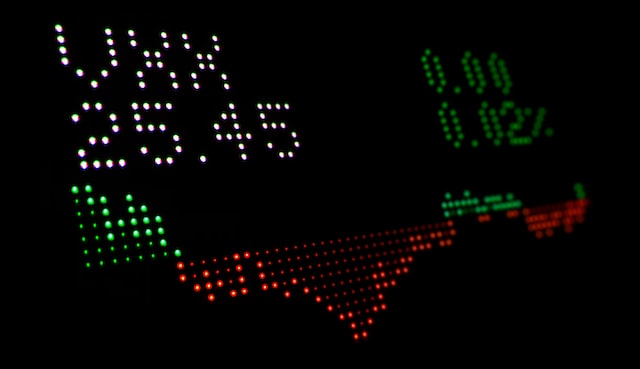 The best sustainable ETF on the market – what to invest in?
Among the best sustainable ETFs are:
ISHARES MSCI ACWI LOW CARBON TARGET ETF (CRBN) – Exposure to Sustainable Impact Solutions (%): 6,41;
ISHARES GLOBAL GREEN BOND ETF (BGRN) – Exposure to Sustainable Impact Solutions (%): 6,01;
THE U.S. VEGAN CLIMATE ETF (VEGN) – Exposure to Sustainable Impact Solutions (%): 4,80;
ISHARES MSCI KLD 400 SOCIAL ETF (DSI) – Exposure to Sustainable Impact Solutions (%): 93;
ISHARES MSCI USA ESG SELECT ETF (SUSA) – Exposure to Sustainable Impact Solutions (%): 11,08;
SPDR S&P 500 FOSSIL FUEL RESERVES FREE ETF (SPYX) – Exposure to Sustainable Impact Solutions (%): 6,14;
SPDR SSGA GENDER DIVERSITY INDEX ETF (SHE) – Exposure to Sustainable Impact Solutions (%): 7,39.
The best sustainable ETFs – how to choose?
Pay attention to several factors if you decide to invest in a sustainable ETF. First of all, the level of assets. It should be around $10 million. Also significant is the daily number of transactions, which indicates liquidity. In addition, also pay attention to the ETF's underlying index or asset class. This way, you will protect yourself from losing funds, and your investment will bring you profits.
Similar articles: