The growth of interest in Blockchain technology and the continuous development of its capabilities make developers, on the one hand, seek financial support in the project expansion. But on the other hand, investors themselves are looking for innovative projects in which to allocate funds. This is what is happening with Blockchain and Venture Capital. You can read more about this in the rest part of the article.
Table of contents
Venture Capital funding – how does it work?
Venture Capital is a specific form of financing for companies characterized by a high level of innovation. It consists of the provision of capital to a company by an external investor – a specialized entity operating in the form of a fund – in exchange for shares or stocks in the company.
Depending on the strategy chosen, a Venture Capital fund may specialize in financing start-ups or early-stage companies or prefer companies in the growth stage. It may also support companies representing a specific industry or diversify its portfolio by investing in companies operating in different sectors of the economy.
How to get Venture Capital funding?
Raising VC funding begins with a pitch deck (presentation to investors) and a business plan. Usually, it is into these documents that representatives of Venture Capital funds want to look first. The following process is multi-step and requires the team to answer many not easy questions. Including those about the market they intend to operate in, the solution's advantages, the brand's USP, etc. The first criterion that projects seeking Venture Capital funding should meet is the fit with the investment policy and investment criteria of the VC fund. If these are met, it is worth identifying the product's competitive advantages at the start.
Interestingly, Venture Capital funds often declare that in the process of vetting a given project, they do not limit themselves to their resources but also reach out for the support of their venture partners, experts and external advisors. Besides, sometimes they invite other funds, including foreign funds that have experience in a given area, to invest.
Why are Venture Capital funds increasingly willing to invest in Blockchain?
Blockchain technology is no longer just associated with the cryptocurrency market and Bitcoin. Instead, it is finding applications in many areas of the economy and industry. The increase in the number of applications of blockchain technology has contributed to high demand and an influx of capital to companies that want to develop their products based on this technology. As a result, we have had a record year in terms of investments and the first unicorns in this sector. According to a report by Galaxy Digital, some $33 billion went into investment rounds last year, making the Blockchain area an essential point on the startup ecosystem map.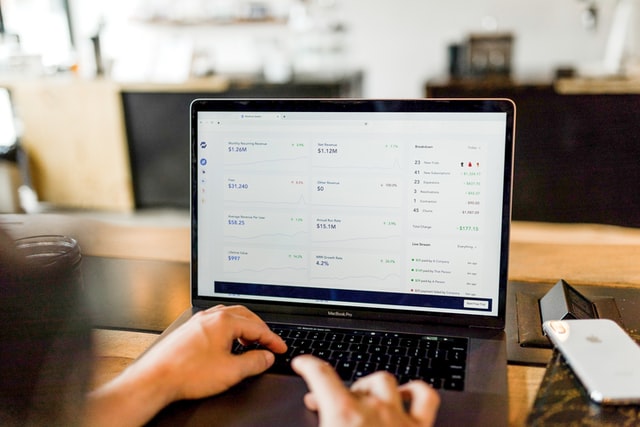 What is Blockchain Venture Capital?
Blockchain Venture Capital allows innovative projects to be funded and developed using money from outside investors. Blockchain Venture Capital funding is not only about raising money. It is also about professional help and support from experienced investors with the necessary knowledge and business contacts. The experience available to specialized VC funds and a network of cooperating investors makes it possible to develop a competitive advantage and achieve the goals companies developing projects based on Blockchain technology have set for themselves.
Venture Capital Funding market – discover the future
As reported by industry experts, one of the largest VC deals in the Blockchain sector in recent months was the raising of $1.2 billion by trading platform Trade Republic at a valuation of $5.3 billion. In contrast, ConsenSys, working on the MetaMask cryptocurrency wallet, raised as much as $45 million at a valuation of $7.1 billion. These numbers speak for themselves – Blockchain Venture Capital is a strongly growing sector for funding in lucrative and profitable projects. Moreover, it is sure to grow in the coming years, bringing many benefits to both parties involved in implementing and financing Blockchain-based projects.
Similar articles: