There are many indications that accounting based on new technologies, including blockchain technology, is the near future. Bookkeeping using a distributed ledger and smart contracts can significantly improve the functioning of businesses. But, how can blockchain be used in accounting? In what tasks does it find the application? Answers to these and other questions can be found in the next part of the article.
Table of contents
Examples of blockchain in accounting
What is blockchain in accounting?
A blockchain can be called a digital, decentralized ledger where data is stored in interrelated blocks. New records are added by nodes, or users, whose number is unlimited. Users can be located anywhere in the world. There is no controlling authority in a decentralized record, and all processes occur automatically.
The operation of a blockchain is based on several mechanisms that make the data stored on it almost entirely resistant to manipulation. One of them is the proof-of-work (PoW), or consensus algorithm. The security of the blockchain is also affected by one of its main advantages, decentralization. Decentralization ensures that the blockchain cannot be removed or taken over.
Blockchain technology in accounting
Bookkeeping using a distributed ledger makes the data in the register indelible and non-replaceable. In addition, all data is updated in real-time. This guarantees transparency and accountability. The digital blockchain database is efficient and stable, containing detailed, chronologically organized and unalterable information related to transactions.
It is also significant that blockchain in accounting also means automation of many processes and almost complete elimination of human errors. In addition, easy access to up-to-date and authentic information, resistance to manipulation, as well as higher work efficiency are also advantages.
Benefits of blockchain in accounting
Although blockchain technology is not currently fully utilized in the accounting industry, it is hard not to see its potential. Its use allows you to secure data and send it securely in electronic form. This can be another step towards eliminating paper documents from circulation in accounting offices.
Thus, blockchain technology in accounting can be used for various tasks – whether it's keeping day-to-day accounts or performing audits. Centralized data storage is typically done using file folders and spreadsheets into which accountants enter information. Supervisors or clients wishing to access the database must make an appropriate request and then wait for the accountant to locate and provide them with the desired records. The situation is different in the modern accounting model. All data, updated in real-time, is then stored in a distributed ledger, of which every interested party has an identical copy. What's more, the records on the blockchain are encrypted and precisely timestamped as they enter the network.
Contracts are also an essential aspect of its use. Agreements drawn up on blockchain are updated in real-time, and transactions are fast. Unlike paper-based contracts, they are not prone to human error or typing mistakes. Smart contracts themselves control the flow of commerce and verify the correctness of records. The use of smart contracts in accounting could be used, for example, to make automatic payments to employees, provided a certain amount of time has passed or the employee has completed specific tasks.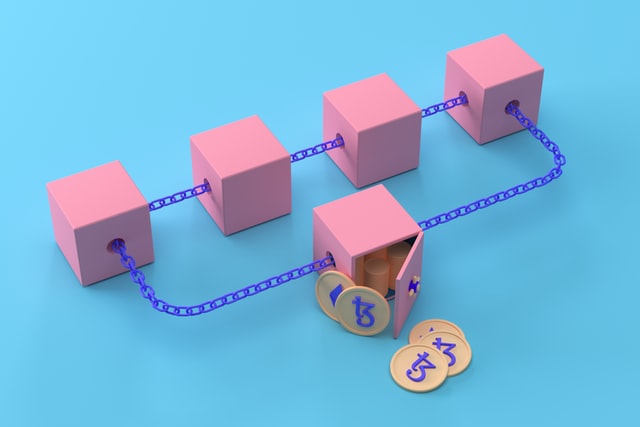 Examples of blockchain in accounting
The big four of the accounting and tax world have long been interested in solutions based on the blockchain network. Deloitte, Ernst & Young, PwC and KPMG started investing in distributed ledger technology even before most of us knew what blockchain was. Many such companies already have their prototype blockchains. The most progressive representatives of the Internet and IT industry also adopt modern technology.
At the same time, the integration of cryptocurrencies into global financial institutions is accelerating. In addition, state governments are increasingly introducing or have plans to introduce digital currencies in order to gain a commercial advantage.
Challenges of blockchain in accounting
Implementing blockchain-based accounting also makes it possible to reduce the costs associated with its maintenance. Therefore, all indications are that the accounting industry will have to adapt its services to this trend as it gains recognition among entrepreneurs. In addition, of course, it will be a challenge to introduce a new organization in terms of accounting, data storage and workflow in blockchain technology. Increased efficiency, reduction of errors, elimination of fraud or streamlining of audits will surely make blockchain a part of the accounting industry for years to come.
Are you wondering how blockchain technology impacts other sectors? You may also like: