You're mistaken if you think that blockchain technology is only applicable to cryptocurrencies. Due to its dynamic development, it finds application in newer and newer branches of economy and industry. Interestingly, also in sports! How can blockchain be used in the sports industry? What benefits does it offer? You can read about it in the further part of the article.
Blockchain in sports – why is it gaining popularity?
The vision of a world led by digital innovations is getting closer and closer. Blockchain is entering new areas, and sports is one of them. More and more sportspeople, and recently even whole clubs, are turning to blockchain technology. It can help them expand not only the scope of their activity but also increase the fans' engagement. And this, as we know, results in one thing – buying tickets for matches or various club gadgets. It is equally interesting use of blockchain in sports can help clubs create their currency. Personalized tokens, in turn, may prove helpful in building relationships with fans.
Use of blockchain in sports – basketball, baseball and football
The topic of blockchain technology in sports has been circling since at least 2013. In the United States, the Sacramento Kings basketball club began accepting Bitcoin as a payment method. Slowly, cryptocurrencies have emerged in various aspects of sports marketing. Recently, the sale of collectable digital cards created by the NBA Top Shot platform began to generate huge profits. By the end of March 2021, they amounted to nearly $461 million since the launch of the offering the previous October. Basketball communities in the US quickly noticed this. Mainly since the NBA players union receives an undisclosed amount from all NBA Top Shot sales.
Representatives from other leagues and sports quickly began exploring the market, and while not everyone has openly admitted it yet, all are interested in entering the NFT, blockchain and cryptocurrency space. An excellent example of using blockchain in sports industry is the Oakland Athletics. The baseball club from California that plays in the MLB league is offering customers boxes at its RingCentral Coliseum stadium for the price of one bitcoin. There is no coincidence that Oakland is the one that decided to make such a move. Teams from the city located in the Silicon Valley region are eager to get into the fintech space – modern solutions for finance and technology.
The past few football seasons have also shifted towards modern solutions. Juventus Turin Football Club became the first club globally to launch its official JUV token in an innovative form of Fan Token Offering (FTO™) capital raising. The first thing JUV token holders had to decide on was the choice of a new piece of music that was broadcast from the speakers after a goal was scored, replacing The Fratellis' long-standing "Chelsea Dagger".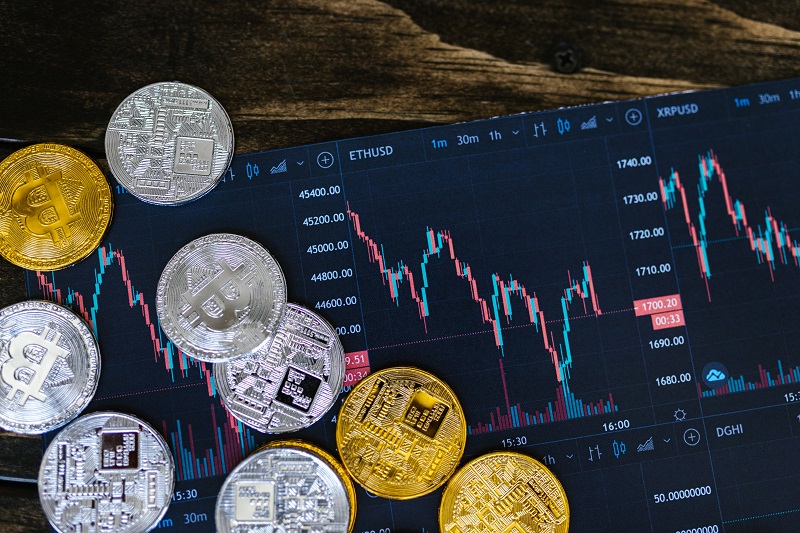 What are the benefits of blockchain technology in sports?
Fan tokens, digital trading cards and collectibles, fan loyalty and engagement platforms, or blockchain-based ticketing systems are just a few examples of the use of blockchain in sports.
Fan tokens are particularly popular. As well as having the ability to create additional revenue streams for sports clubs, they also drive significant engagement. Significantly, fans can purchase tokens in popular FIAT currencies such as dollars, pounds, and euros and then exchange them for collector's items or VIP meetings with selected players. They also give them a sense of importance and belonging. Furthermore, fans who purchase tokens have a more significant influence on their team's fortunes, for example, by choosing the song played after a winning goal (as we have already mentioned). The popularity of fan tokens is evidenced by the fact that the first round of FC Barcelona tokens worth $1.3 million was sold out in less than two hours.
Blockchain technology in sports is also used to limit the purchase of electronic tickets. The illegal resale of tickets for sports events is a severe problem for organizers. It happens that at the moment of launching the sale, people buy considerable amounts of tickets and then resell them at a higher price. This discourages fans and negatively affects the clubs' image. The use of blockchain can eliminate this problem, as each transaction can be quickly recorded. Moreover, using smart contracts, predefined exchange rules can be integrated, which increases the level of security.
The takeaway
It is worth adding that blockchain in sports industry also opens up new possibilities for crowdfunding. Today, the idea of fans paying for the transfer of a player, helping to create the club's budget, or supporting their idol in his further development, receiving in return many digital and material rewards, is no longer a fantasy. Everything points to the fact that blockchain technology will, even more, penetrate the world of sport and revolutionize its functioning over time.
Are you wondering how blockchain technology impacts other sectors? You may also like: