In 2008, the financial world was hit hard by the crisis. Afterwards, it became clear that many of the public had limited trust in banks and other financial institutions. Customer preferences have also changed – mainly due to the dynamic development of mobile and online banking. All these factors led to the development of an entirely new fintech sector, which is more and more willing to implement solutions based on blockchain technology.
What does combining the world of finance and technology offer? Does blockchain in fintech facilitate financial management and increase the security of transactions? Answers to these and other questions can be found in the following part of the article.
Table of contents
What is blockchain in the fintech industry?
Blockchain can be most simply defined as a collection of transactions carried out by network users. The technology was first used in 2009 in the Bitcoin cryptocurrency and was created to record the transactions made with it. Blockchain technology is an electronic record of all events in chronological order. These events are, in turn, combined into interdependent blocks that are placed in the registry.
An essential issue with blockchain technology is the ability to make changes, subject to strict rules. Although users using solutions based on blockchain technology have free access to data or share copies, it is impossible to modify them without appropriate permissions. Decentralization and dispersion of the register make it impossible to falsify data or delete it without authorization.
Simply put, blockchain technology is used wherever vast amounts of data are collected and processed. It is no different in the fintech sector, which can use it to perform many tasks – from document circulation to increasing security or settling payments to selling products and concluding contracts.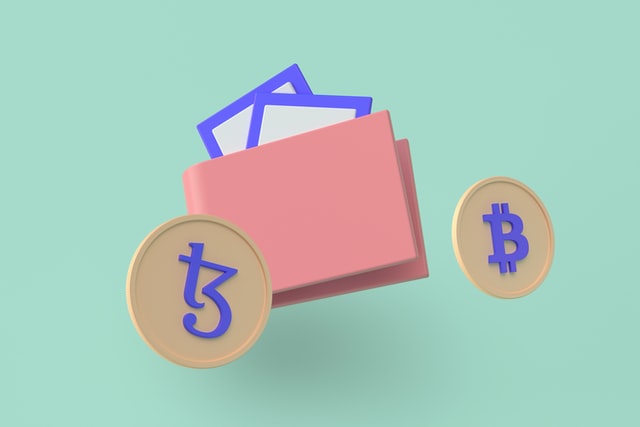 Blockchain use cases in fintech
Initially, fintech companies focused on banking and payments. Nowadays, they are targeting a much wider audience. The scope of fintech today also includes services related to lending platforms and crowd lending, regtech – that is, auditing, risk management and other regulatory activities. Fintech also creates tools for tracking cash flows, accounts and accounts, is thriving in the insurance industry and provides analytics and infrastructure tools for financial institutions.
In this context, blockchain technology can speed up the lending process and make it more secure. Using blockchain technology, both parties can view and monitor any changes to documents online during the loan process. Moreover – a distributed blockchain guarantees the complete integrity of the process. As a result, it offers customers a safer, cheaper and more efficient way to borrow funds.
Equally important, a blockchain-based credit score can also save much paperwork. It allows you to apply for a loan faster without going through a similar process in the current lending system. Crowd lending via blockchain is another example of what the future of the fintech world could look like, thanks to blockchain technology in fintech. Connecting borrowers and lenders without intermediaries can significantly reduce the cost of the loan and increase the ROI of the borrower.
It should also be emphasized that fintech companies using blockchain can eliminate the need for all institutions and companies to store duplicates of the same documents, records and procedures. This is because the data contained in the blockchain can be accessed at any time and shared between parties without worrying about security. In addition, with the development of blockchain technology in the fintech market, paper copies of all documents can be minimized significantly, as all historical records will be stored in a distributed registry.
Blockchain technology in the fintech market – what lies ahead?
Fintech, like many other technology-oriented industries, is constantly evolving. In 2021, the value of venture capital (VC) investment in the financial technology industry was nearly $132 billion. That's the figure from an analysis by CB Insights. That's more than two and a half times more than the year before. If we also include private equity capital and the value of mergers and acquisitions in this market, the total value of investments in the fintech sector will grow to $210 billion – this, in turn, is what the KPMG report indicates.
Blockchain technology can create a fintech ecosystem that can completely revolutionize finance. This is because blockchain transactions do not require the presence of intermediaries and can establish peer-to-peer networks, instant transactions and full transparency, which, when combined with smart contracts, offer a great variety of uses.
Are you wondering how blockchain technology impacts other sectors? You may also like: