Cryptocurrency is not relatively new. In fact, its development can be traced back to the early 1990s. However, it was only in 2009 that cryptocurrency saw its first real-world application with the launch of Bitcoin. Since then, cryptocurrency has been gaining traction as a viable alternative to traditional fiat currency. And it does not stop there!
Table of contents
As cryptocurrency became more mainstream, many people were eager to discover its further potential and advanced applications, particularly in business. It has become a major disruptive force⁠—making it one of the most talked-about concepts in the business world today. This article will tackle how cryptocurrency can revolutionize businesses and what are the benefits. So, read on to learn more.
What is Cryptocurrency?
Cryptocurrency is a digital or virtual asset designed to work as a medium of exchange. It uses cryptography to secure and verify transactions as well as to control the creation of new units of a cryptocurrency. Essentially, answering the question, what are the cryptocurrencies, they're just like a traditional fiat currency, such as the US dollar or Euro, but with some key differences. Among others are the following:
Crypto is global and not limited by borders.
It is decentralized or not subject to government or financial institution control.
It can be sent or received without going through a bank.
Cryptocurrency can be used by anyone with an internet connection.
These characteristics of crypto set it apart from traditional fiat currency, making it a desirable option for businesses that want more control over their finances, besides security and flexibility in their transactions.
Possible benefits of cryptocurrency in business
Cryptocurrencies have the potential to revolutionize businesses in several ways. And here are our 8 examples:
Automate Business Processes
One of the key advantages of crypto is that it can help businesses automate their processes. For example, companies may use cryptocurrency to create smart contracts. Smart contracts are digital contracts that automatically execute themselves when certain conditions are met. This can streamline contract-based transactions, such as payments and other financial agreements, save businesses a lot of time and money, and reduce the risk of human error.
Digitize Assets
Another way cryptocurrency can revolutionize businesses is by helping them digitize their assets. Businesses, for instance, can create digital tokens representing real-world assets, such as property or shares. Doing this would make assets much easier and cheaper for businesses to buy, sell, or trade.
Decentralize Businesses
Decentralization is also one of cryptocurrency's ways of revolutionizing business. This can be done by using cryptocurrency in creating decentralized applications (dApps), like the Ethereum blockchain. dApps can be used to create decentralized versions of traditional centralized applications, such as social media platforms or online marketplaces, to help businesses reduce their reliance on centralized infrastructure and increase resilience to attacks or censorship.
Create New Business Models
Cryptocurrency can also help businesses to create new business models. For example, businesses can use cryptocurrency to create Initial Coin Offerings (ICOs). ICOs are a type of crowdfunding where businesses raise capital by selling digital tokens to investors. It can generate funds for developing new products or services or finance other business activities, such as marketing or research and development.
Adopt New Payment Option
Adopting crypto payment is another way to transform business. Accepting customer cryptocurrency payments in exchange for goods or services makes it easier for businesses to sell to international customers without worrying about currency conversion fees and accept payments from customers who do not have a bank account. Additionally, businesses can pay cryptocurrency like Bitcoin to their employees to avoid the fees associated with traditional payment methods. This payment option allows employees to exchange their crypto salary with other cryptocurrencies or buy digital tokens like VeChain with Bitcoin.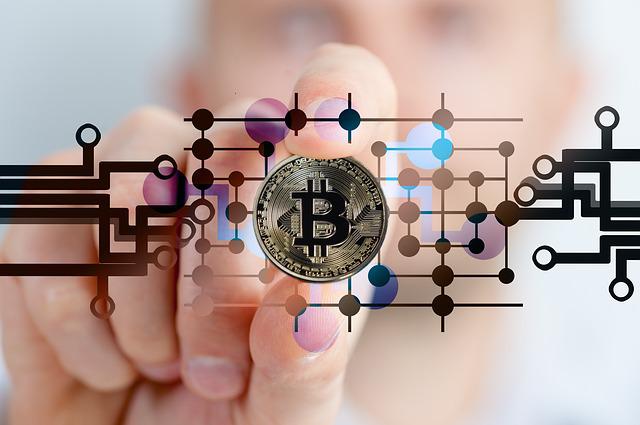 Enhance Customer Loyalty
Customer loyalty is a critical factor for business transformation. Cryptocurrency can help in this area by enabling businesses to create loyalty programs that give customers digital tokens when they purchase a product or service. These tokens can then be used to get discounts or other benefits that will encourage customers to keep using a business's products or services and refer new customers to the business.
Create Opportunities for Micro-financing
Another way cryptocurrency can revolutionize business is by creating opportunities for micro-financing. For example, businesses can use cryptocurrency to provide loans to small businesses or individuals through a decentralized lending platform that could give them access to finance they could not get. Apart from that, businesses can provide loans in the form of cryptocurrency to people in developing countries who do not have access to traditional banking services.
Foster Innovative Image
Finally, cryptocurrency can help businesses to foster an innovative image. By accepting cryptocurrency payments, businesses can show that they are open to new and emerging technologies. Another example is that businesses can use cryptocurrency to sponsor or invest in new technologies to present their business at the forefront of innovation and build a reputation for being supportive of innovative technologies.
The Bottom Line
Cryptocurrency is indeed a game-changer in the realm of business. However, strategies must be carefully devised and meticulously executed for businesses to reap the maximum benefits cryptocurrency can offer. After all, the concept of integrating this technology is nascent, with many uncertainties surrounding it. Nonetheless, the potentials of cryptocurrency are great. So businesses should keep an open mind towards it!
written by Sophia Young for blufolio