Investing in cryptocurrencies has provided many people with huge profits despite a relatively small capital commitment. But there are also those to whom it has brought truly severe losses. Crypto aficionados often regard them as money and future assets, the epitome of freedom. But, on the other hand, they see Bitcoin itself – the oldest and most important virtual currency – as a store of value or a kind of "digital gold." So, how much is worth investing in crypto? Is it profitable to allocate funds in crypto? Answers to these and other questions can be found in the rest of the article.
Table of contents
Cryptocurrencies – what are their characteristics?
Cryptocurrencies do not have a physical form but have a specific value, so they can be called virtual or digital money. This means that if a vendor accepts payment in a particular cryptocurrency, you can pay for goods or services just as legally as with euros, dollars or other fiat currency.
Importantly, virtual money does not need intermediaries, nor is it subject to the control of a central bank or other institutions. Nor can any external organization decide the volume of crypto issues or directly influence their operation.
All the benefits mentioned above are provided by a cryptocurrency's Blockchain, a decentralized and distributed database based on a peer-to-peer model. In this case, network users (miners) are responsible for handling transactions and storing related information. The process by which they verify and add transactions to the public register and the mechanism for putting new crypto units into the public domain is called mining.
Cryptocurrency exchanges – how to acquire virtual money
One of the primary ways to purchase digital currencies is to use the services of so-called cryptocurrency exchanges. The most popular of these is the Binance exchange. Buying and selling cryptocurrencies on this platform resembles trading in stocks, so those familiar with this type of electronic trading should not have much problem with its operation.
Cryptocurrency exchanges mediate transactions between two market participants, that is, between buyers and sellers. Naturally, an appropriate commission is charged for such a service. The advantage of prominent exchanges, such as Binance, over smaller intermediaries, is liquidity. This means that the more daily transactions are made on a given platform, the easier it will be for us to sell or buy cryptocurrencies.
Another issue is security. For example, we will encounter two-factor authentication and advanced encryption on large and well-known cryptocurrency exchanges. On the other hand, smaller exchanges, whose reputation is unknown, although often tempting with offers, can, unfortunately, bring more investment risk in the end.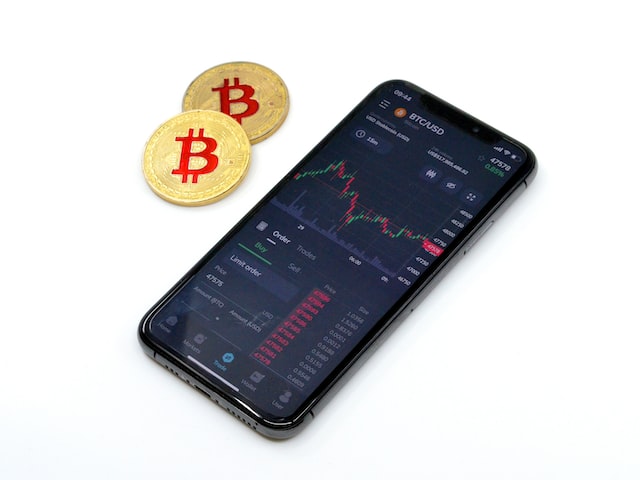 How much to allocate to crypto?
Cryptocurrencies attract substantial price increases and strong fluctuations, which traders, especially those playing futures contracts, are eager to take advantage of. For example, when the market enters a bull market, the value of many digital assets rises at least a dozen times in literally a few, several months. What's more, there are then days when the prices of some crypto rise by several hundred or even several thousand percent. Any other market does not offer such profit potential, but remember that it is accompanied by high, even higher, risks.
So, if you want to allocate spare funds in crypto, rationally evaluate your knowledge of this market. Although the prospect of earning money is tempting, you must measure your strength against your intentions. On the other hand, the amount of money to invest should not compromise your household budget. Thus, it is best to invest enough so that, in case of unfavorable crypto fluctuations, you can continue to live comfortably – have money for current expenses and fees.
Similar articles: