Created in 2009, Bitcoin remains the most popular cryptocurrency. It's sometimes even referred to as the first decentralized currency operating based on the blockchain technology. Its tremendous growth over the years has been noticed by more and more people who want to learn what bitcoin is and how it can be used.
Table of contents
Bitcoin – the first-ever shared cryptocurrency
The concept of a decentralized payment system first appeared in the 1990s. On October 31, 2008, in response to the collapse of the US market, a man named Satoshi Nakamoto (a person or a group of people) released a manifesto report entitled "Bitcoin: A Peer-to-Peer Electronic Cash System".
On January 3, 2009, the first Bitcoin was released, introducing a whole new system of decentralized digital currency for online transactions. What is bitcoin mining and how does it work?
Bitcoin has a predetermined maximum amount of 21 million coins that can be mined. After that, more Bitcoins are created at set intervals based on 'mining'. It involves computers performing complex operations. It's estimated that the end of Bitcoin mining will take place around 2140.
How are bitcoins related to the blockchain?
We already know what bitcoin is and how it works, so now it's time to move on and discuss its relationship with blockchain. Bitcoin, like other cryptocurrencies, is based on the blockchain technology. It constitutes a constantly overwritten, endless registry used to store and transmit all transactions made with the use of a given network. The register is dispersed among all participants via peer-to-peer networks.
Since the digital currency was released, blockchain has been storing all information about bitcoin transactions. Each subsequent bitcoin transaction is overwritten on the others, reducing the risk of fraudulent, reversed or lost exchanges. Thanks to advanced cryptography, Bitcoin solves the problem of so-called double-spending, i.e., spending digitally stored goods twice online. It doesn't use any intermediaries such as banks or online payment systems.
Based on the blockchain technology, Bitcoin has contributed to the popularization of this virtual asset and the creation of other cryptocurrencies, whose number now exceeds 10,000 and is constantly growing.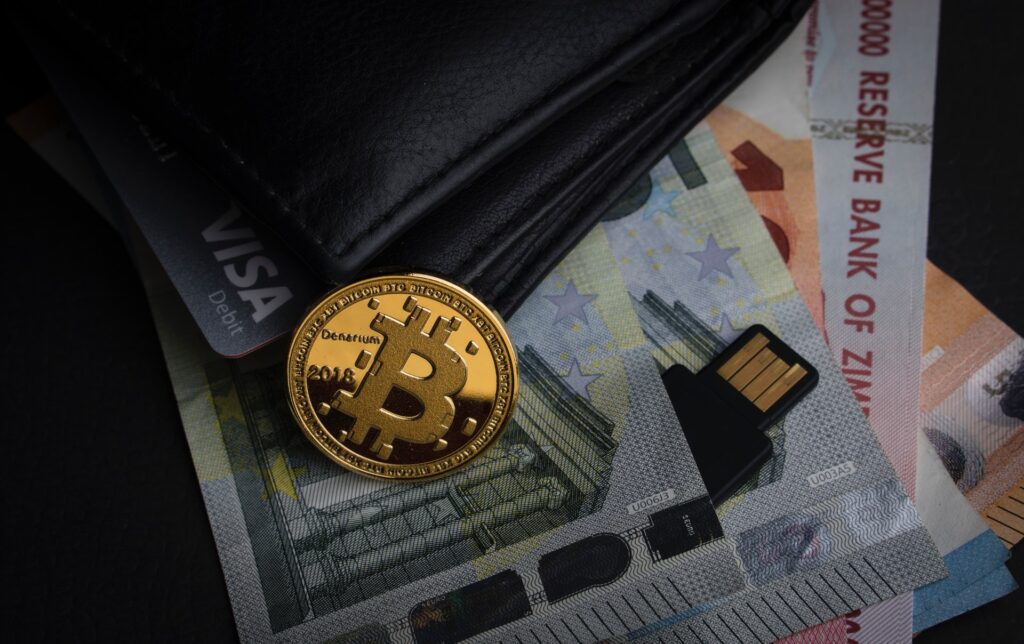 Bitcoin – how can you use it?
Bitcoin is primarily used as an investment asset – it's bought to be sold at a higher price in the future. In addition, the world's largest cryptocurrency can be used to make payments. El Salvador became the first country to accept Bitcoin as an official means of payment, valid alongside the US dollar.
What is bitcoin and how can you get it?
The cryptocurrency market attracts crowds of investors, and bitcoin is the most popular option which has noted a spectacular increase in value over time.
The vision of huge profits tempts novice crypto-investors to obtain Bitcoins with the use of special exchange offices and cryptocurrency exchanges, which offer various levels of security and terms of transactions. The most popular cryptocurrency exchanges include Binance, Coinbase, Zonda (former BitBay) and eToro.
However, buying Bitcoin isn't enough. It's also crucial to store it safely. Unique external wallets, such as browser wallets provided by websites, desktop wallets, and secure offline or hardware wallets resembling a classic USB flash drive, can be used for this purpose.
Similar articles: