You've probably seen headlines about major businesses starting to accept cryptocurrency payment for their products and services. Microsoft, Dell, Newegg, and Twitch are among the early adopters that began accepting Bitcoin payments in 2014. While it might seem a new and unconventional concept, many businesses—both small and large—followed suit. In fact, AT&T, Whole Foods, Starbucks, Home Depot, and Paypal recently joined the bandwagon.
So, what are cryptocurrencies, and why are these big business names taking the plunge into this technology? Here's everything you need to know about cryptocurrency and why you should accept cryptocurrency payments.
Table of contents
Understanding Cryptocurrency
Before proceeding, it is important to establish a clear understanding of cryptocurrency. In the most basic sense, cryptocurrency is a digital or virtual asset that uses cryptography for security. Compared to the traditional fiat currencies such as the US dollar, or Euro, cryptocurrency is decentralized, which means that it is not subject to the control of governments or financial institutions.
The most well-known cryptocurrency, Bitcoin, was launched in 2009. Since then, thousands of different cryptocurrencies have been created.  Some of the most popular include Ethereum, Litecoin, Bitcoin Cash, and Ripple. In CoinMarketCap, there are over 20,000 cryptocurrencies in existence.   Cryptocurrency uses blockchain technology, a digital distributed ledger of all crypto transactions. This technology has become increasingly desirable for business owners to incorporate into their operations because it is immutable (cannot be altered or removed) and transparent to anyone with an internet connection.
Should I accept cryptocurrency as payment?
There are many reasons why your business should consider accepting cryptocurrency payments. Here are some:
1. Cryptocurrency is a global currency
One of the most apparent advantages of cryptocurrency payment is that it knows no boundaries. Whether you are selling to customers in Europe, Asia, or South America, they can easily pay you in cryptocurrency without worrying about currency exchange rates. You only need a digital wallet to store your coins and an internet connection to receive payments. Aside from that, since cryptocurrency is not subject to government control, there are no restrictions on how to use it. This makes cryptocurrency the perfect solution for businesses selling internationally or with customers in multiple countries.
2. Cryptocurrency is secure and private
Another reason to start accepting cryptocurrency is that it's a very secure form of payment. Transactions are verified and recorded on the blockchain, which makes it virtually impossible to hack or tamper with. Of course, knowing that your customers' payments are safe and secure gives you peace of mind. In addition, cryptocurrency can appeal to customers who value their privacy since it is a very private form of payment. It is pseudonymous and hides the identity of the person making the transaction, unlike in banks or using credit cards or PayPal.
3. Cryptocurrency is fast and convenient
Cryptocurrency is very fast and convenient. Transactions are processed quickly and can be completed in minutes or instantaneously. This greatly benefits your business, as you won't have to wait days or weeks to receive customer payments. Likewise, cryptocurrency offers convenience to customers who can use their digital wallets to make payments with a few clicks anytime, anywhere, as long as they have an internet connection.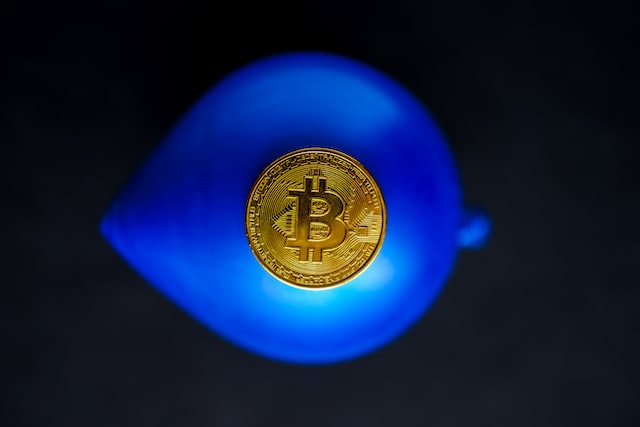 4. Cryptocurrency is affordable and cost-effective
Cryptocurrency is affordable. Unlike traditional methods such as credit cards or PayPal, which charge high fees for each transaction, cryptocurrency transactions have very low fees. In some cases, they are even free.  Moreover, cryptocurrency payment is cost-effective because the transactions are digital. There is no need to print invoices or receipts, invest in expensive point-of-sale equipment, or hire extra staff to process payments. This can save you a lot of money in the long run.
5. Cryptocurrency helps avoid the risk of chargebacks or fraud
Another advantage of cryptocurrency is that it helps you avoid the risk of chargebacks or fraud. Traditional methods allow customers to file a chargeback if they are unhappy with their purchase or say they never received the product. This means you could lose the product or service you sold and the money. However, chargebacks are impossible with cryptocurrency because they cannot be reversed once made. This protects you from fraud and ensures you will always receive the full sale amount of your product or service.
6. Cryptocurrency boosts brand image and credibility
Why you should accept cryptocurrency payments? Accepting cryptocurrency payments can help boost your brand image and credibility. In today's digital world, more and more people are using cryptocurrency. By accepting it as a form of payment, you can show that you're keeping up with the times and that you're open to new and innovative technologies.  Lastly, it can give the impression that your business is more modern and forward-thinking. This can help you attract new customers and business partners and set you apart from your competitors.
Final Say
Indeed, there are many reasons to start accepting cryptocurrency payments. But keep in mind that some risks are involved since cryptocurrency is still a new and volatile technology. The value of cryptocurrency can fluctuate wildly and suddenly. This means that the amount you receive today could be worth less tomorrow. While there are platforms specialized in crypto futures markets that can help you manage this volatility, it's still something to be aware of.
Despite this, the advantages of cryptocurrency payments far outweigh their downside. So, if you're considering accepting cryptocurrency payments, this is a great way to get started and reap its many benefits!
by Sophia Young for blufolio
Ask us about it [email protected] ⭐️
Join us on telegram ⭐️
👉 TG blufolio official group (https://t.me/blufolio)
👉 TG blufolio announcements group (https://t.me/blufolioannouncements)